How to Prepare for the Drive to a Music Festival
Is it really a summer in the UK if you don't attend a music festival? Whether you're going to Leeds & Reading, RiZE Festival, Bestival or Creamfields, the first part of arranging your time at a music festival is understanding the best way to get there. When you have huge bags, a tent, food and sleeping bags to carry, driving is often the most popular way to travel to a music festival if you're camping out. If you or someone you know is driving to a music festival for the first time, take a look at our top tips to prepare for the festival drive this summer.
Check your car tyres and fluids
The first thing to do before heading out on the road to a festival is checking your car is fit for the journey. Ensure there are no cuts or dents to the walls or surface of your tyres then make sure to check the tyre pressure. Every car requires different tyre pressure measurements, so make sure to check your vehicle manual or within the inside ledge of the driver's door. If you want to know about tyre pressure, how to check it and what it should be then for more information.
After you have checked for tyre damage and ensured your tyre pressure is correct, it is essential to check all fluids and lubricants in your car. This includes the engine oil, brake fluid, coolant, screen wash and power steering fluid.
Tidy your car interior
You often don't realise how much you need to take to a festival until you try to pack up your car with luggage, whilst trying to fit your friends safely inside too! So, our second step for a safe and sensible drive to a music festival is to tidy up the interior of your car. Make sure you remove any unnecessary items, whether its coats thrown in the boot, your gym bag, empty water bottles or rubbish, removing everything you can before packing up with your necessities is a clever way to sensibly use up the space.
If you want to give your car interior the best clean of its life before the road trip, then check out our guide on .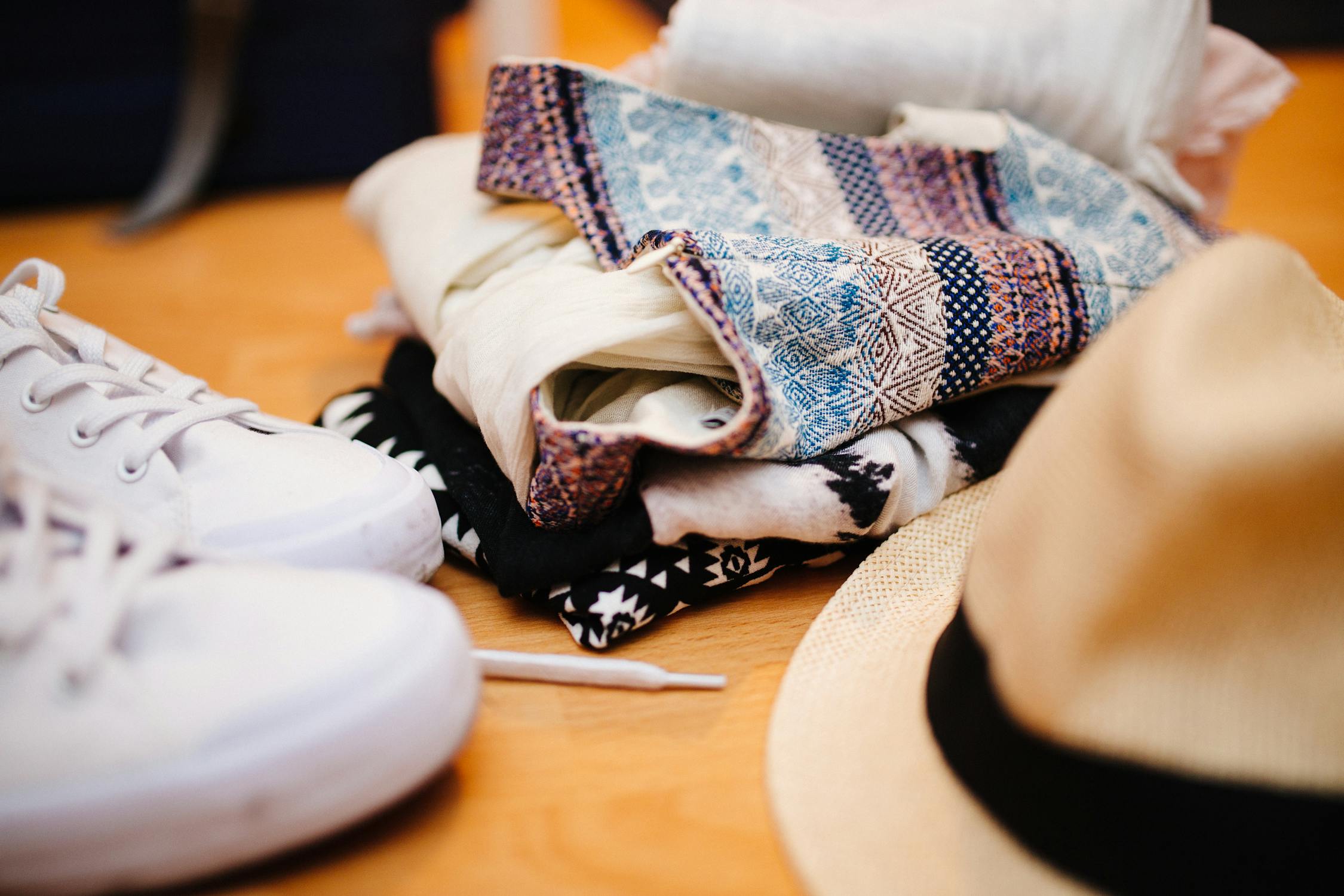 Pack essentially and minimally
Whether you're camping out for one night or a whole week, we know the feeling of wanting to pack more than you need. You will no doubt want to pack that extra outfit that you secretly know you won't wear, or that third pair of trainers just in case the field isn't going to be muddy…but seriously, who are you kidding? Be sensible with your packing. Understand that it probably will be muddy, so just one pair of wellies will do. Realise you will probably end up wearing the same outfit multiple times because it's both suitable and comfortable. Pack one coat, one jumper, one pair of wellies, one sleeping bag, one backpack, one camping chair…you catch our drift. The less you pack, the more space you will have in your car and the more comfortable you and your passengers will be. Why not create a check list with your friends and make sure nobody is bringing anything unnecessary on the journey?
Don't overpack the car (with people or luggage!)
If you're planning to drive to a music festival with your friends, consider how much luggage each person will want to bring. If you have a 5-seater car, take 4 people in the car and if you have a 4-seater car, take 3 people in the car. This way you are leaving enough room for you to pack the boot and put some bags in the back-seat area.Even though everybody says the same old "I'll just put my bag on my lap!" or "I have loads of legs room, I'll put it by my feet!", realistically it won't be the most comfortable or safe journey. Make sure everyone has enough room for their feet and can comfortably move in the back.
Important – make sure you can still see out of your rear-view mirror! It will not be a safe journey if you cannot see through the back window.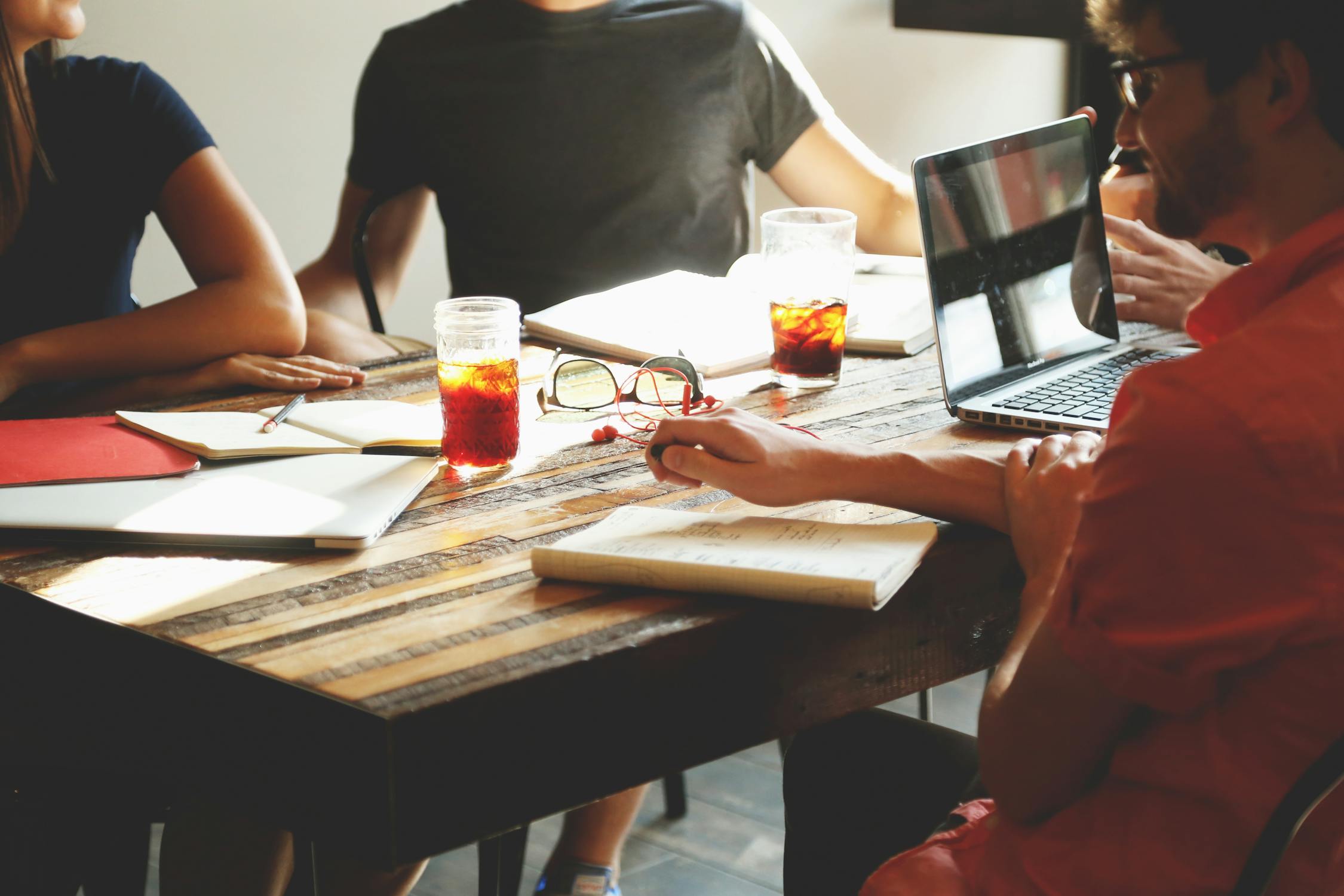 Check the route to the festival
Even if you have a sat-nav, it is still helpful to print out or write down your exact route. The front-seat passenger should keep a map or print-outs handy just in case there is an issue with your sat-nav. Another way to prepare for a music festival drive is to work out any back up routes in case of accidents or road closures, this way you won't be sat panicking on the motorway if you're unsure where to go!
Luckily, most festivals will be signposted on the motorway as you drive closer to the venue, with big yellow signs and black lettering. They are hard to miss, but it is still important to work out your route and check before you leave for any accidents, traffic or road closures.
Take water and snacks for the queues
For first time festival-goers, you may not know that there are queues…everywhere. There are queues to get into the festival, there are queues at the bag check areas, there are queues to eat, drink and even to go to toilet. But the first queue you will come across is the traffic jam waiting to enter the festival car park. Make sure you have plenty of water and snacks at hand so that when you are in stand-still traffic you are fully hydrated and well-fed! Keep your energy levels up, get some music on, relax and, more importantly, be patient; you've made it to the festival, the hard part is over!
Wear comfortable shoes to drive in (not your wellies!)
Although we advise not to overpack in terms of shoes and clothes, we do advise that you wear a pair of trainers or comfortable driving shoes rather than your wellies for the journey. You can leave these shoes in the car if you don't want to take them into the festival grounds. Driving in uncomfortable shoes, or shoes you are not used to driving in, can cause your feet to slip and could ultimately cause discomfort or accidents on the road.
Pack a torch, blanket and reflective clothing
We don't want to jinx your journey, but one great tip is to prepare for any eventuality. There are a few items that we think could make your trip a lot safer and easier if you were to break down or be stuck in traffic:
Torch – for visibility or attracting attention when it is dark.

High visibility vest or jacket - to allow other drivers to see you clearly if you have to leave your car.
Blanket - Pack in the boot and leave it in the car in case you break down over night.
It is always better to be safe than sorry; keep these essentials in the boot of your car so you are prepared on the way to the music festival and on the way home too.
Understand what to do if you break down
It is very important to understand what you need to know if you break down on the motorway. You will most likely feel panicked, but if you and your passengers know how to stay safe on the road then you will be back up and running and on your way to the festival in no time.
The first thing to do is make sure you are in a safe place. If it is possible to do so, move your vehicle onto a soft verge or hard shoulder. If you are on a smart motorway, look out for an 'Emergency Refuge Area' (ERA) or leave at the next junction. If you cannot physically move out of the lane, turn on your hazards and lights if it is dark too.
Once you feel it is safe to do so, leave the car on the left-hand passenger side and wait behind the barrier at the side of the road. If you cannot leave your vehicle and you feel as though you and your passengers could be in danger, you can ring 999 and inform the police of your situation.
Stay away from moving traffic and put on your reflective jacket so that you can be seen at all times from the road. This is when you can use your mobile or the emergency phones at the side of the road to ring your road side assistance to come and collect you or repair your car if possible.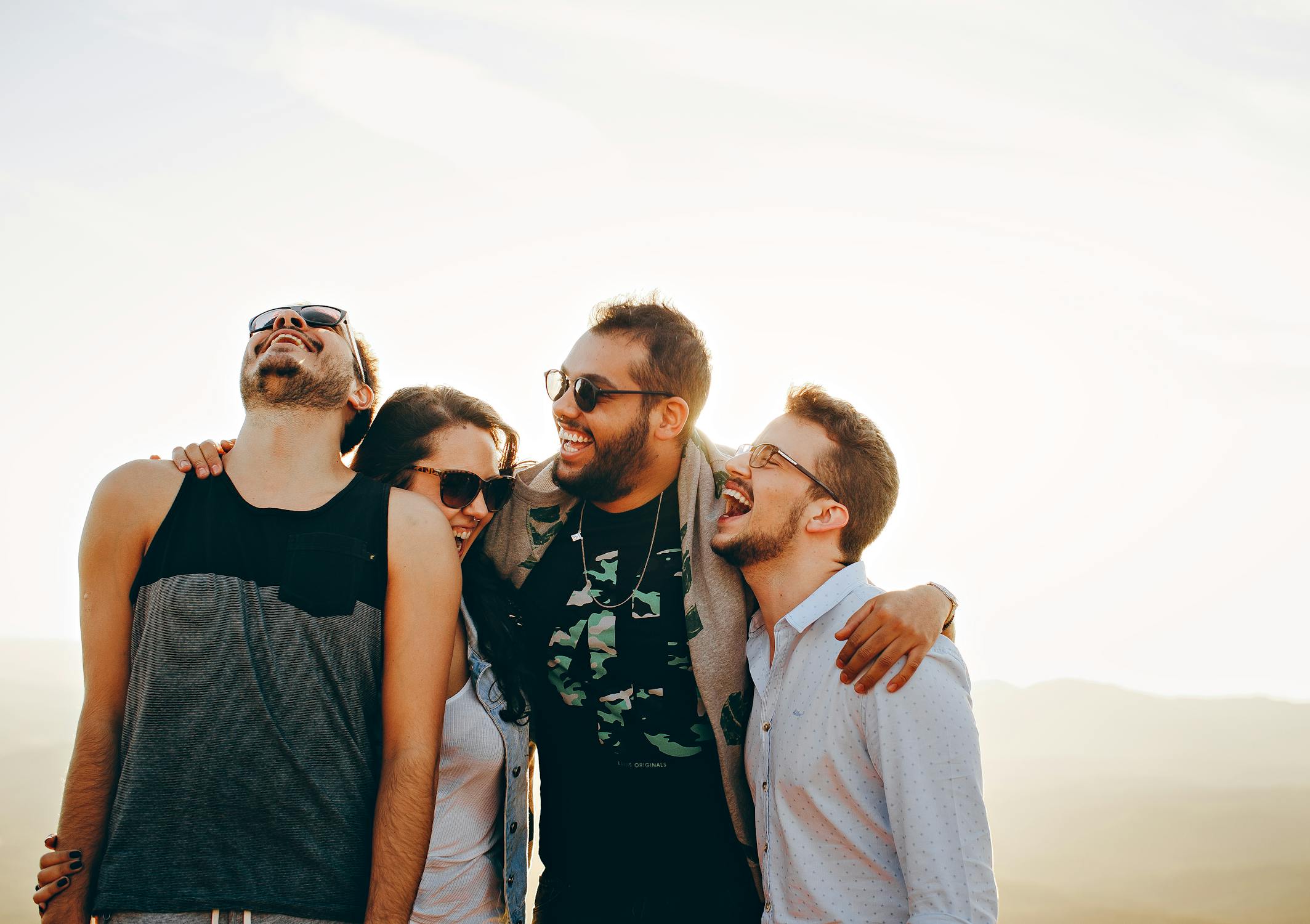 Make sure you and your passengers understand the importance of car safety
The last and most important tip to help you to prepare for the road trip is this: ensure that both you and your friends all understand car safety. Maybe somebody in the back seat doesn't know how to drive or understand how important it is to drive with sensible noise levels and little distractions. That doesn't mean you can't have a sing along to your favourite tunes, but make sure the music is at a reasonable level. You as the driver are not responsible for doing anything other than keeping an eye on the road and your hands behind the wheel. Don't be encouraged to speed to be the first in the queue at the festival gates and avoid eating or drinking unless absolutely necessary, as this could cause you to lose your concentration.
Important - when the festival is over, make sure you are not over the limit. Allow yourself enough time to recover from drinking alcohol before you decide to drive; just because you have not had a drink on the day of driving does not mean you will not be over the limit.
The most crucial part of driving to a festival is to get you and your passengers to the venue safely; feel relaxed knowing you're there at the festival ready to have the best time of your life! Enjoy the music and the camping experience and remember these tips for your return journey after the weekend. To read more about driving in the summer months, whether to a festival, holiday or even just a trip down the road, read our summer driving preparation guide!