MOT Changes: What to Expect and How to Prepare
Image source: www.confused.com
Did you know the MOT test will change from 20th May 2018? This change will affect MOTs for cars in England, Scotland and Wales, and will feature tougher tests for certain categories of car. In this article, we'll give you an overview of what's changing, and how it will affect you and your vehicle. Here's everything you need to know about the new MOT test.
Why are the MOT changes coming in?
The idea behind the new MOT is to further improve road safety. It comes as part of a European Union directive called the EU Roadworthiness Package, designed to reduce accidents caused by technical faults. There are currently around 36,000 accidents a year on European roads which can be traced back to technical failure . The EU Roadworthiness Package will mean tougher and more thorough testing of vehicles to reduce accident figures. And the MOT is one way this will be reflected. Despite Britain's impending departure from the EU, the changes will still come into force in the UK because they come in before Brexit takes place.
What's changing in the MOT?
While the overall purpose of the MOT remains the same, there are several key changes to note. Here's how the updated MOT test differs from what you've been used to:
Different defect categories for the new MOT
Currently, each item in the test is given a pass, fail, or advisory. Under the new regulations, there are more stringent categorisations in place :
Pass – the vehicle meets the minimum legal standard for the item being tested. PASS.
Advisory – the vehicle is safe, but the problem may become serious in the future, so should be monitored and repaired if necessary. PASS.
Minor fault – repair is required, but there is no significant effect on the vehicle's safety or the environment. PASS, but the problem should be repaired as soon as possible.
Major fault – the problem makes the vehicle unsafe or poses a risk to other road users and/or the environment. FAIL, requiring immediate repair.
Dangerous – the problem is a direct risk to road safety and/or the environment. FAIL, meaning the vehicle should not be driven until repaired.
Diesel cars face stricter emissions tests
Another change to the MOT will be a more rigorous check on diesel cars fitted with a diesel particulate filter, or DPF, which is used to collect soot in the exhaust and reduce emissions. Under the new MOT format, evidence of DPF tampering or smoke seen coming from the exhaust will result in a major fault, meaning failure of the MOT.
Additional tyre checks
As well as examining tyres for damage and tread depth (which should be a minimum of 1.6mm), the updated MOT test will also check whether the tyres are underinflated. If tyres are found to be underinflated, they will be given a minor fault.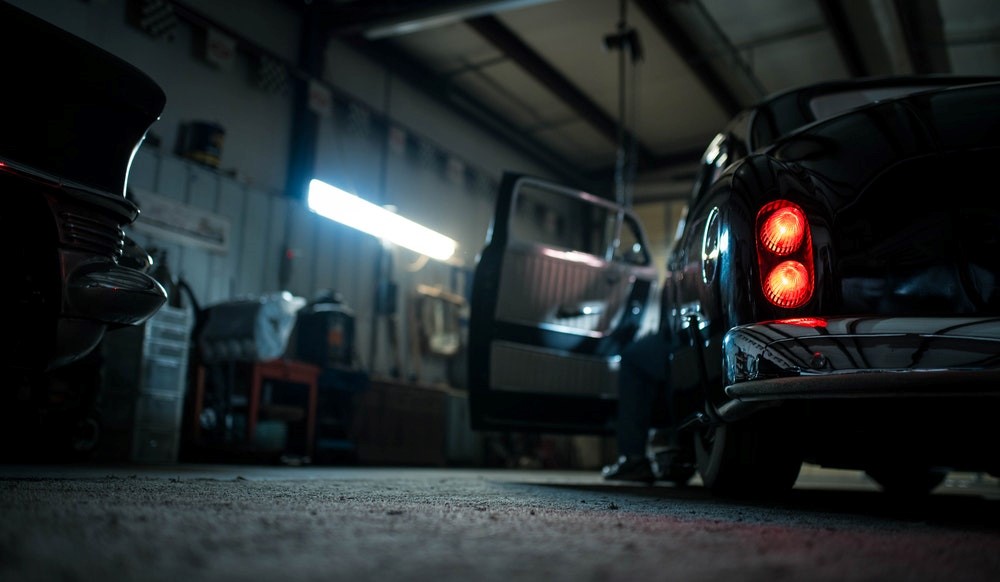 New inspections for lights
Along with headlights and brake lights, the MOT will now include inspections for reversing lights (on vehicles first used from 1st September 2009), as well as for daytime running lights (on vehicles first used from 1st March 2018). Defects to daytime running lights, front fog lamps and reversing lights can result in failure of the test.
Brakes and steering inspections
Another update to the MOT will see brake pad warning lights tested, and vehicles failed for defects such as corroded or missing brake pads and discs. Contaminated brake fluid can also result in a fail. Damaged or corroded power steering wiring can result in a fail, while leaking steering boxes will also be penalised.
The certificate will look different
When your car or vehicle undergoes its MOT, you get a test certificate as proof and confirmation. That won't change from 20th May, but the appearance of the certificate will. The new format will list the outcome, along with any defects under the new categorisation system.
Some current fails will be changed to minor faults
It's not all in with the new, though. Some of the faults that currently result in a failed MOT will be downgraded to minor faults, meaning they will pass under the new format. These include:
Brake fluid and power steering fluid being below the minimum level
Brake fluid warning lamps being illuminated or defective
Indicator flashing rates
One of two registration plate lamps missing or defective
Insecure trailer electrical sockets
Audible warning (horn) defects
Insecure items that are unlikely to become detached
Some classic cars and older vehicles will be exempt
Another big change that'll come into force will affect owners of some old and classic vehicles. That's because light passenger vehicles that are over 40 years old – such as cars, vans and motorcycles – will be exempt from requiring an MOT. This comes into effect from the 40th anniversary that the vehicle was registered and applies to vehicles that have not been substantially changed or modified (i.e. with changes to the chassis, engine, axles or suspension).
What's staying the same?
Despite the changes, the overall essence of the MOT test will remain very much the same. The changes and new additions to the test will be done alongside existing checks, which span across several areas:
Vehicle identification
Registration plates
Brakes
Wheels and tyres
Lights and lamps
Steering and suspension
Windscreens, wipers, washers and driver visibility
Audible warnings and horns
Seat security, seatbelts and interior safety
Fuel systems
Exhaust emissions
Bodywork integrity
Mirrors and doors

How can you prepare for the new MOT?
Given the changes afoot, it may be tougher for your vehicle to pass its next MOT. But that's no bad thing if it means our roads are safer. Car care is something you should consider all year round, not just when MOT day looms. Make sure you carry out regular checks to fluids, lights and tyres. One final point; don't forget about having your car tested. You can be fined up to £1,000 for driving a vehicle without a valid MOT certificate, so it's not worth the risk. You can even sign up for a free text message or email reminder at the GOV.uk website, so you won't forget to book it in. MOTs are available with select fitters at Tyresavings, book your tyres and select your fitter for your MOT all in the same transaction. For more advice direct to your inbox, sign up to our newsletter.