The Best Car Events Spring 2018
Now that Spring has sprung, the season for car events has begun. Car events are great for automotive fanatics, or for an interesting family day out where you can learn about an array of car models both old and new.
We have carefully researched and selected our top 5 car events that are spread across the UK. These range from the classic and prestigious to the more unique and vibrant events that are suited for all car enthusiasts.
Drive It Day – 22nd April 2018
Location: Various transport museums and clubs across the UK
Price: Varies
Perfect for: All car enthusiasts and Federation of British and Historic Vehicle Club supporters
What to expect:
No matter where you are in the UK, there will no doubt be a 'Drive It Day' sponsored event near you on 22nd April. For members or supporters of the Federation of British and Historic Vehicle Clubs, these events help to raise awareness of the British classic vehicle movement.
With over 450 classic car clubs and museums and around 1,500 supporters, the FBHVC offers a unified day across the UK that brings together the most enthusiastic car lovers across the country.
Whether you enjoy a drive out, rallies or static shows, there will be a Drive It Day that is suited to your personal preference. Meet at various scenic locations across the UK, enjoy a picnic or a pub lunch with fellow car enthusiasts and spend the day socialising whilst learning and sharing knowledge about your chosen vehicle.
Some of the most prestigious Drive it Day events take place at fantastic locations such as Surrey's much-loved Brooklands Museum, the South Yorkshire Transport Museum and Wigton Motor Club based in Cumbria.
For more information, contact the Federation of British Historic Vehicle Clubs to find out where your nearest Drive It Day is taking place this April.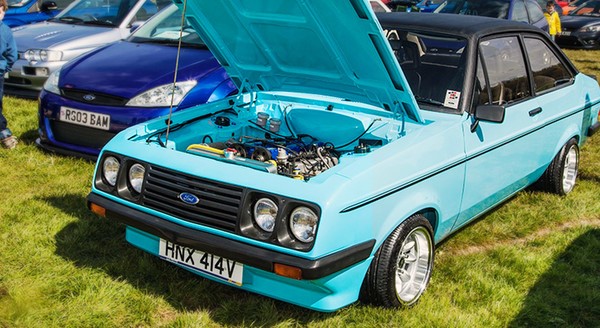 Source: www.beaulieu.co.uk/events/simply-ford/
Simply Ford – 6th May 2018
Location: Beaulieu, Hampshire
Price: Participant Price £10.General Admission price £24.75.
This includes full access to the Beaulieu grounds including the National Motor Museum, World of Top Gear and unlimited rides on the Monorail & Veteran Bus.
Perfect for: Ford lovers and families looking for an immersive and enjoyable day out
What to expect:
Simply Ford offers one of the most premier Ford focused events in the UK. You can participate, display or view an abundance of cars, ranging from customised Fiestas, Ford Sierras or restored Mk1 Escorts.
A perfect day for enthusiasts who appreciate both the old and new, you will find hundreds of stunning vehicles on display that have been magnificently restored and cared for.
Located in the beautiful New Forest at Beaulieu in Hampshire, discover the alluring grounds and transport yourself into a classic journey through the history of motor vehicles at the National Motor Museum.
As well as viewing an array of Ford vehicles, you can buy unique or sought-after Ford parts and accessories from the carefully selected traders on the day. A day that involves you from the very beginning, vote for your favourite Ford in the People's Choice Award.
If you are a Ford fanatic, take a look at the Beaulieu website to discover more about this renowned event.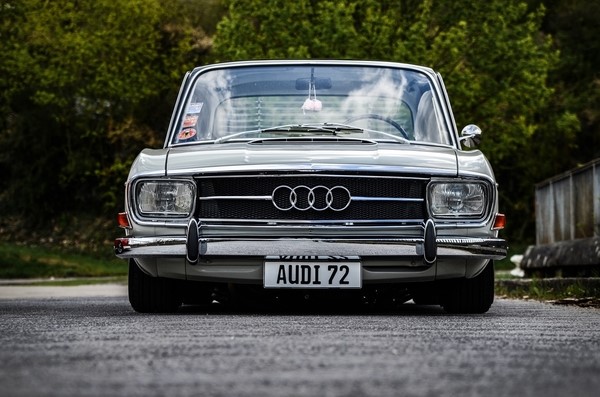 GTI Spring Festival – 22nd April 2018
Location: Podington, Bedfordshire
Price: £15
Perfect for: Families and car enthusiasts who want to test out their restored vehicle on the track
What to expect:
Experience a full day of GTI activity, that includes both the opportunity to drive on the spectacular Santa Pod Raceway or to show off in the Show & Shine competition.
Drive the Santa Pod Quarter Mile in your VAG vehicle; feel like a professional driver as you drag race against fellow VAG enthusiasts. The registration fee includes a whole day of runs on the track, so take advantage of unlimited driving in your classic Volkswagen, Audi, SEAT or Skoda. There are also prices for the quickest car in each marque, as well as numerous awards based on engine size.
The Show & Shine competition boasts arguably one of the best displays of the season in the UK. Enjoy a vast area filled with Volkswagens, as well as Audis, Skodas and SEATs that have all been restored or uniquely modified. With the ability to register on the day, this Show & Shine competition has never been easier to enter. Trophies for the Show & Shine event include:
Top 20 (across all marques)
Best VW
Best Audi
Best Skoda
Best SEAT
Best Van
Best Engineering
Best Paint
Best Interior
Best Engine
Promoter's Choice
For more information, check out the VW Action website.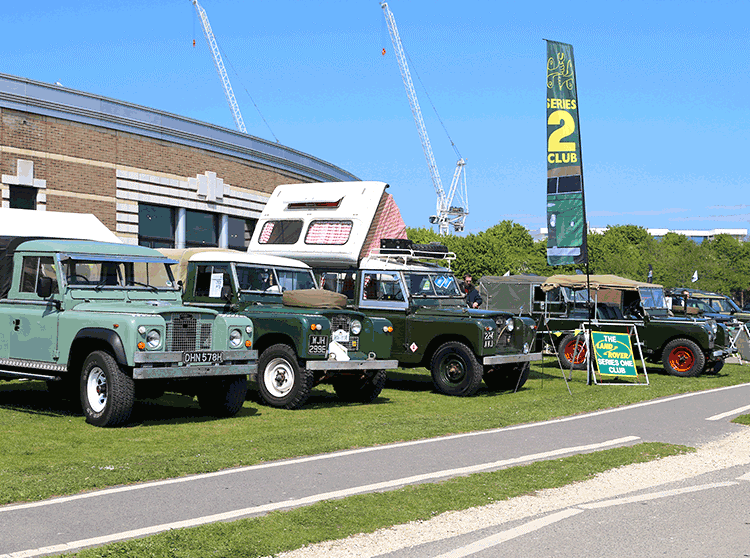 Source: www.britishmotormuseum.co.uk/events/the-gaydon-land-rover-show
Gaydon Land Rover Show – 12th & 13th May
Location: British Motor Museum, Warwickshire
Price: £14 on the day, £15pp for a camping pitch
Perfect for: Families, history lovers and Land Rover enthusiasts
What to expect:
For fans of Land Rovers of all shapes and sizes, the Gaydon Land Rover Show could be the perfect weekend to spend with family, friends and fellow Land Rover enthusiasts. Situated at the British Motor Museum, you can discover the world's largest collection of historic British cars as well as participating in a popular event that brings Land Rover collectors and fanatics together.
Enjoy social activities and live music, as well as new opportunities to win prizes such as 'Best Dressed' where judges will look for a match made in heaven when it comes to your outfit and the era of your Land Rover.
Expect to be surrounded by passionate individuals; even 'youngsters' who now have the opportunity to drive their very own vintage or modern mini Land Rovers through the arena in the 'Mini Me' parade.
If you want to find out more, check out the British Motor Museum website.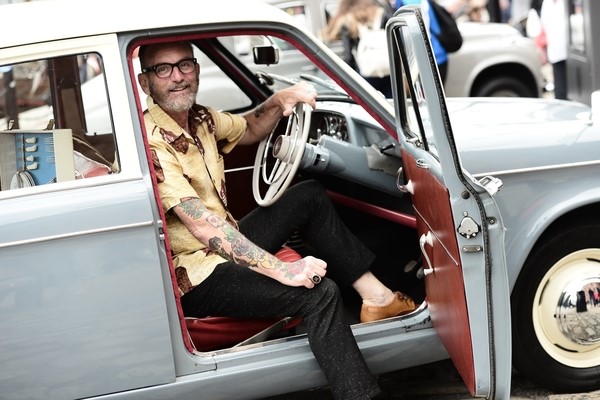 Source: www.classiccarbootsale.co.uk/
Classic Car Boot Sale – 28th & 29th April 2018
Location: Granary Square, London
Price: £5
Perfect for: Anybody who loves classic cars and vintage style
What to expect:
For something a little more unique, or for those who love classic cars on a budget, the Classic Car Boot Sale at Kings Cross is one of the most innovative ways to see an eclectic mix of vintage vehicles.
A car boot sale with a difference, this exciting and sociable event incorporates classic car enthusiasts with the opportunity to buy anything with heritage from carefully chosen traders that boast an array of vintage vinyl records, cameras, clothing, art and accessories.
Dance in the street to classic music, watch small car performances and see some of the most unique vintage motor vehicles in London. From classic VW campervans, to 1960's convertibles, this day is great to get chatting to classic car owners and learn more about all kinds of vintage car models. Whether you enjoy all vintage and British heritage or have an avid interest in classic motor vehicles, this day will have you eating street food, drinking colourful cocktails and immersing yourself in a modern way to discover the past.
If this sounds up your street, why not check out the Classic Car Boot sale website.