4 of the Most Beautiful European Road Trips
There's nothing better than taking a road trip. Not only do you get the freedom of being able to do what you want, when you want, you can travel for as little or as long as you like. There are some stunning road trips just a short plane journey away in Europe. From Belgium to France, Germany and Portugal, there's something for everyone. In this article, we've put together some of the very best road trips that you can enjoy this summer.
Quick Links:
A Coastal Trip along the Coast of Southern France
A Scenic Route through Breath-taking German Countryside
A city-to-city road trip through multi-cultural Brussels
A 10-day trip to discover Portuguese cities and beaches
Car Hire for a European Road Trip
Important – Check your hire car before your road trip

Image Source: Culture Trip
A Road Trip along the Coast of Southern France
Trip:Nice to Montpellier
Just a ferry ride or short plane journey away, France is one of our neighbouring countries that provides us with scenic forestry in the North and beautiful beaches in the South.
If you're searching for a coastal trip, fly to Nice and rent a car. Nice is an excellent starting base; with its Mediterranean climate, vibrant nightlife and abundance of both classic French and Italian inspired culture, you will want to spend a few days trying the street food and visiting art galleries before heading on the open road.
From Nice, drive along the coast past St Laurent du Var and Cagnes sur Mer towards Antibes, where you can stop for a night stay in the beautiful old town. Enjoy a relaxing morning reading a book on the beach followed by exploring the Museé Picasso then an evening tasting Mediterranean food. If you're still wanting to see more of the French southern coast, the next morning you can head west along the coast to Cannes.
Cannes is just a 36-minute drive from Antibes, so is well worth the short trip to visit the upmarket boutiques, beautiful sandy beaches and prestigious restaurants filled with top-class chefs. Treat yourself to an evening stay in one of the luxury hotels on the coast, or simply spend the day strolling along the Plage du Midi before heading out once again.
Starting on the A8, a three-hour drive from Cannes will lead you to Montpellier. This city is filled with green spaces and architecturally inspiring buildings; leave your map behind to allow yourself to get lost in the ancient streets, then find yourself on a modern high street filled with excellent shops and boutiques. With its versatile mix of both old and new, a two-day stay is essential to embrace this city to its fullest. With your car, drive down to Montpellier's beaches that are lined with viewpoints, cocktail bars and restaurants.
This trip will certainly leave you feeling fulfilled, spend three days or even three weeks exploring the French southern coast and get a true taste for the Mediterranean culture.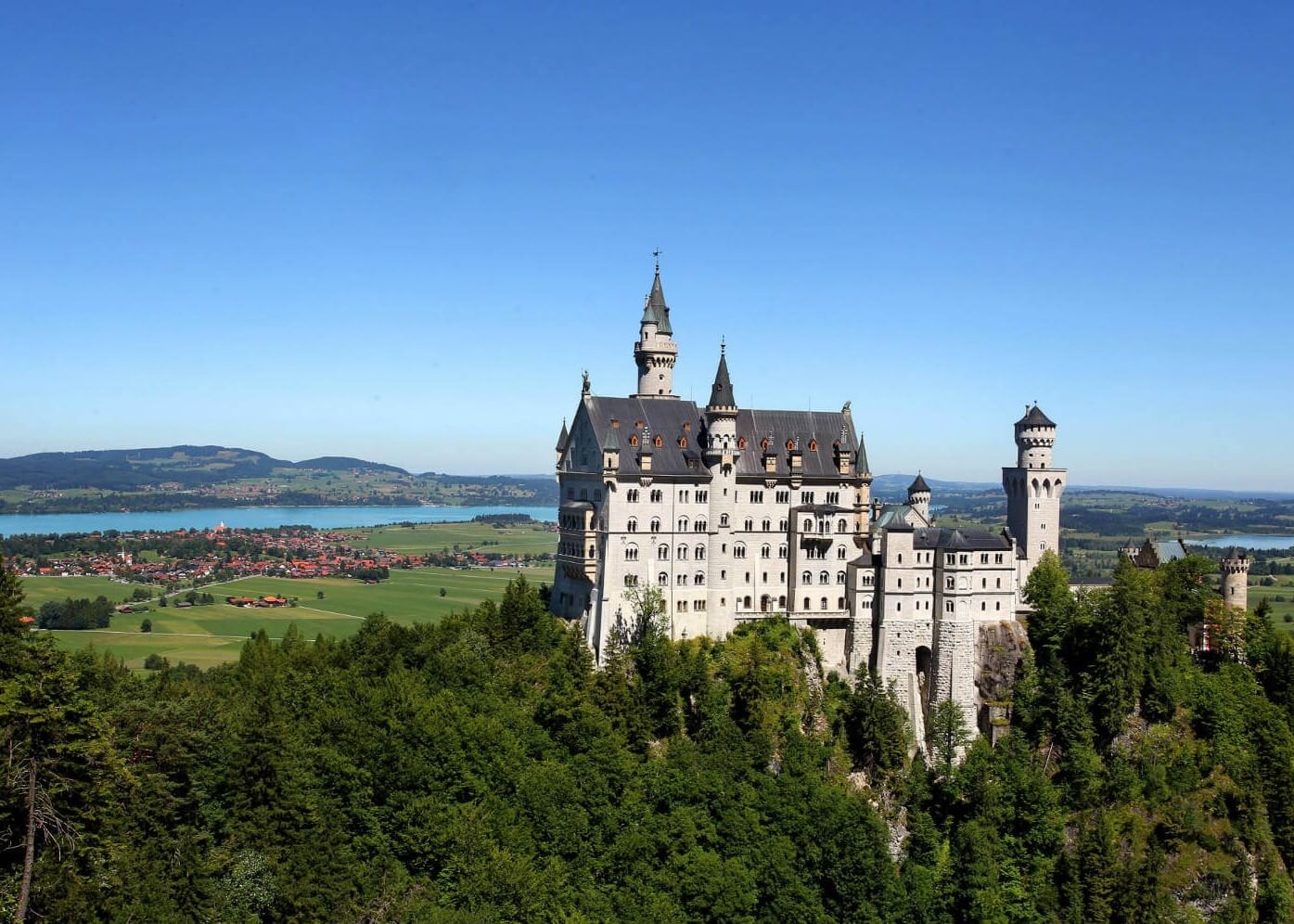 Image Source: TheLocal.de
A Scenic Route through Breath-taking German Countryside
Trip:Germany's Romantic Road known as 'Romantische Strasse
Built in the 1950s, Germany's 'Romantic Road' is a 261-mile-long route that takes you through medieval countryside to historic towns. Start your trip in the wonderful city Wurzburg; filled with museums, galleries and historical sights, this city is renowned for its architectural wonders such as the Alte Mainbrucke, Hofkirche and the Kaiseraal.
Romantische Strasse takes you from this enchanting city through to Rothenberg, Nordlingen and Ausburg, all of which boast medieval history that will leave you feeling as though you are in a fairy-tale.
Other highlights of this journey include Hohenschwangau and Fussen. Hohenschwangau is home to the incredible Neuschwanstein; a beautiful castle that influenced Walt Disney himself to create the beloved Magic Kingdom. It is a truly magical scene amongst the Bavarian Alps.
With your journey ending in Fussen, be sure to wander through this aesthetically pleasing Bavarian town. This town is surrounded by beautiful mountains with the river Lech running through, proving to be one of the most scenic small towns in Germany. The old town is filled with traditional Bavarian food and bakeries, and just a short drive away is beautiful countryside that is famous for those who enjoy being at one with nature.
This trip is for those who enjoy the open road, scenic views from the car window and traditional, historic culture.
A City-to-City Road Trip through Brussels
Trip:Ostend to Brussels
With a battle-scarred history, beautiful countryside and multi-cultural cities, Belgium is a Western-European country that is often overlooked when it comes to road trips. The size of this country makes it perfect for a road trip as it takes you to cities that completely differ from each other; from food, culture and even language.
An hour drive from Calais to Ostend, start your Belgian road trip in this picturesque coastal city that boasts fine sandy beaches and a beautiful pier. This city is home to the excellent Mu.Zee, an extensive modern art museum that displays works from the 1830s to present day. A day here is enough to soak up the Northern Belgian culture, then jump in the car and drive for 30 minutes to Bruges city centre.
Bruges is one of the most well-preserved cities in Europe, with landmarks and buildings from ancient times, including the 13th-century belfry that is the city's most famous landmark. This city is home to an abundance of theatres, concert halls and museums that highlight beautiful architecture and art. Feel like you're in a fairy-tale as you wander through the typically Dutch streets, filled with colourful buildings and picturesque squares.
From Bruges, it only takes you an hour via the E40 to Ghent; Belgium's university town and cultural hub. Here you won't be bombarded with tourists; shop in independent stores, eat homemade chocolate, visit superb galleries and wander through twisting canal-pathways that are edged with eateries.
After a day in Ghent, take your trip an hour and half down via the E40 once again and find yourself in Belgium's eccentric capital city. Join a beer-tasting tour group to experience the eclectic mix of independent breweries, or why not take a picnic to the Bois de la Cambre or Jardin du Mont des Arts. Enjoy a night or two in Brussels so that you can enjoy the eccentric nightlife; you will never be bored of visiting unique concept bars and vibrant clubs.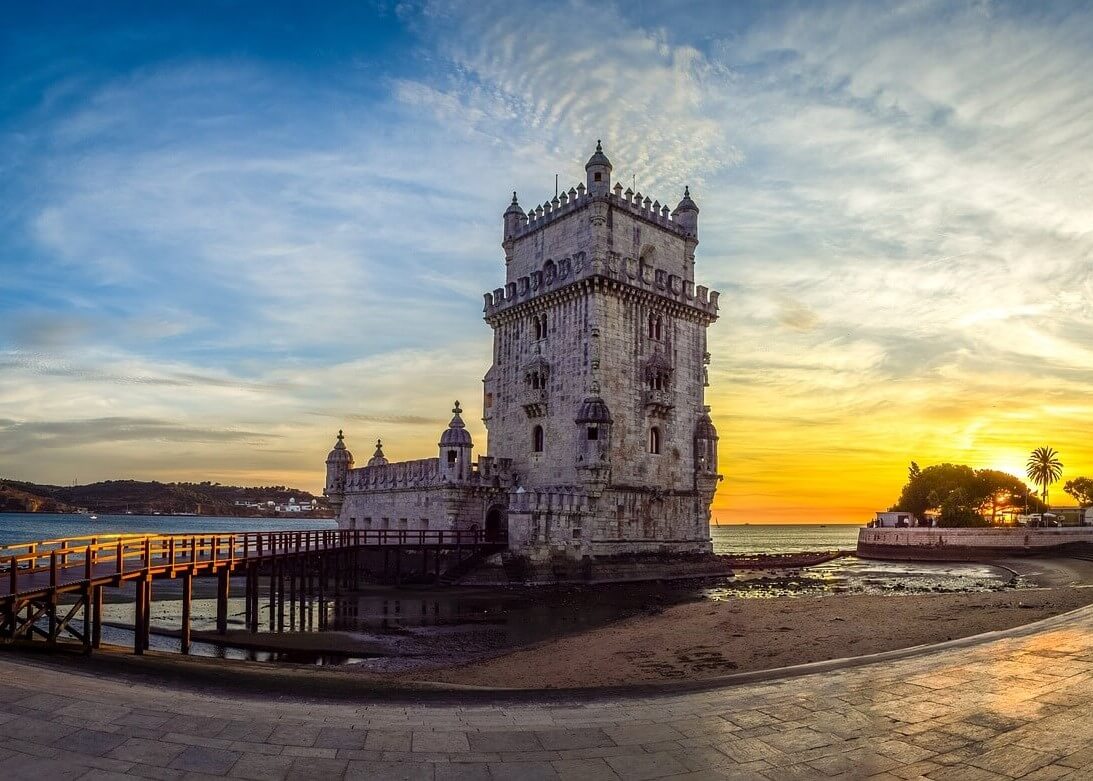 Image Source: Divergent Travelers
A 10-day Trip to Discover Portuguese Cities and Beaches
Trip:Lisbon to Faro
With a beautiful coastline and stunning countryside, Portugal really is a country that has something for everyone and this road trip takes in the whole south west coast on some of the best roads in Europe. As well as stunning beaches like Comporta on the way, you'll come across the exquisite landscapes of Parque Natural do Sudoeste Alentejano e da Costa Vicentina around the Algarve's west coast.
We'd say that you'll need at least 10 days for this road trip, not least because you're starting big in Lisbon. The beautiful capital city needs 3 days or even more to explore. Filled to the brim with tourist hotspots and secret places, it is the ideal starting point for your amazing trip. The downtown is a must see with Alfama and Graça being lovely neighbourhoods to explore.
About an hour and a half south of Lisbon is the stunning beach of Comporta. The surrounding village is as beautiful as it is quaint with gorgeous views out over the Atlantic Ocean. The settlement is also home to the rice fields of Comporta. For centuries, rice has been a massive part of the area's economy.
Drive two hours south of Comporta and you'll happen upon the magnificent area of Odeceixe. Sandwiched between the Atlantic and the river Ceixe, Odeceixe is one of Portugal's largest beaches, surrounded by enormous tree-covered cliffs. Two days here is what you'll need to appreciate the landscape.
Your adventure comes to an end in Faro, but the city doesn't have to be your end point. The Algarve is full of amazing places to say a fond farewell to your time in Portugal. If you avoid the overly touristy places like Albufeira, you can't go too wrong. Portimão is simply sublime and has a couple of lovely beach options close by: try out Praia do Vau or Praia dos Três Irmãos for a cracking send off to your 10-day road trip.
If you can't make it to Europe this year, why not think smaller and take a UK scenic drive instead? Although the climate and culture of European countries is a selling point to travel across the Channel, the UK also has so much to offer in terms of scenic drives and beautiful countryside.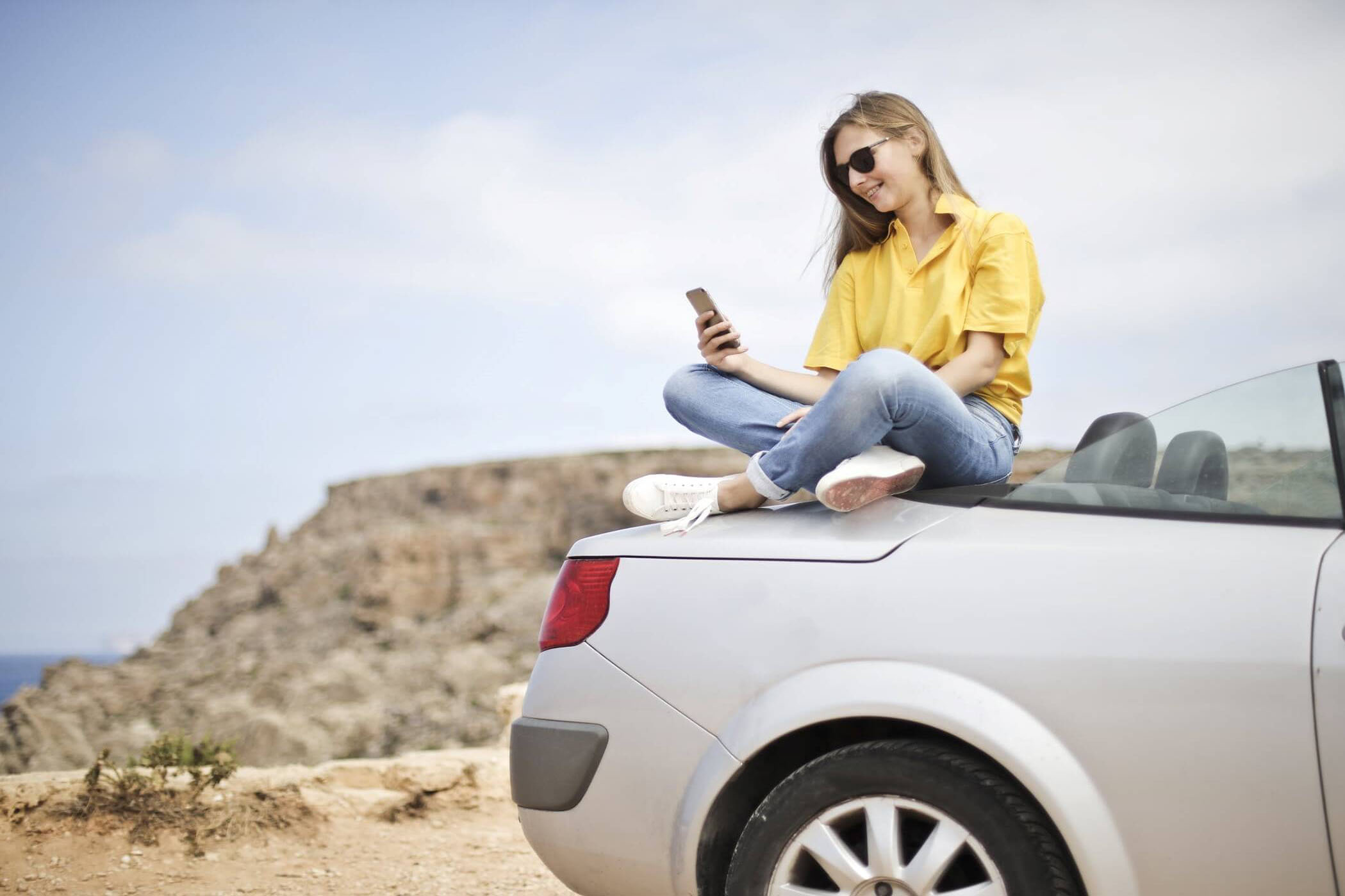 Car Hire for a European Road Trip
Of course, no road trip would be complete without a trusty steed to throw your luggage in and enjoy the European sunshine. With a huge variety of cars on offer, from convertibles to SUVs and people carriers, you can be confident of finding a vehicle that meets the requirements of your holiday. Though we can't imagine anything better than cruising around the Algarve in a Ford Mustang – maybe that's just us. You can find advice online to help you save money hiring a car abroad, and how to find the right one for you.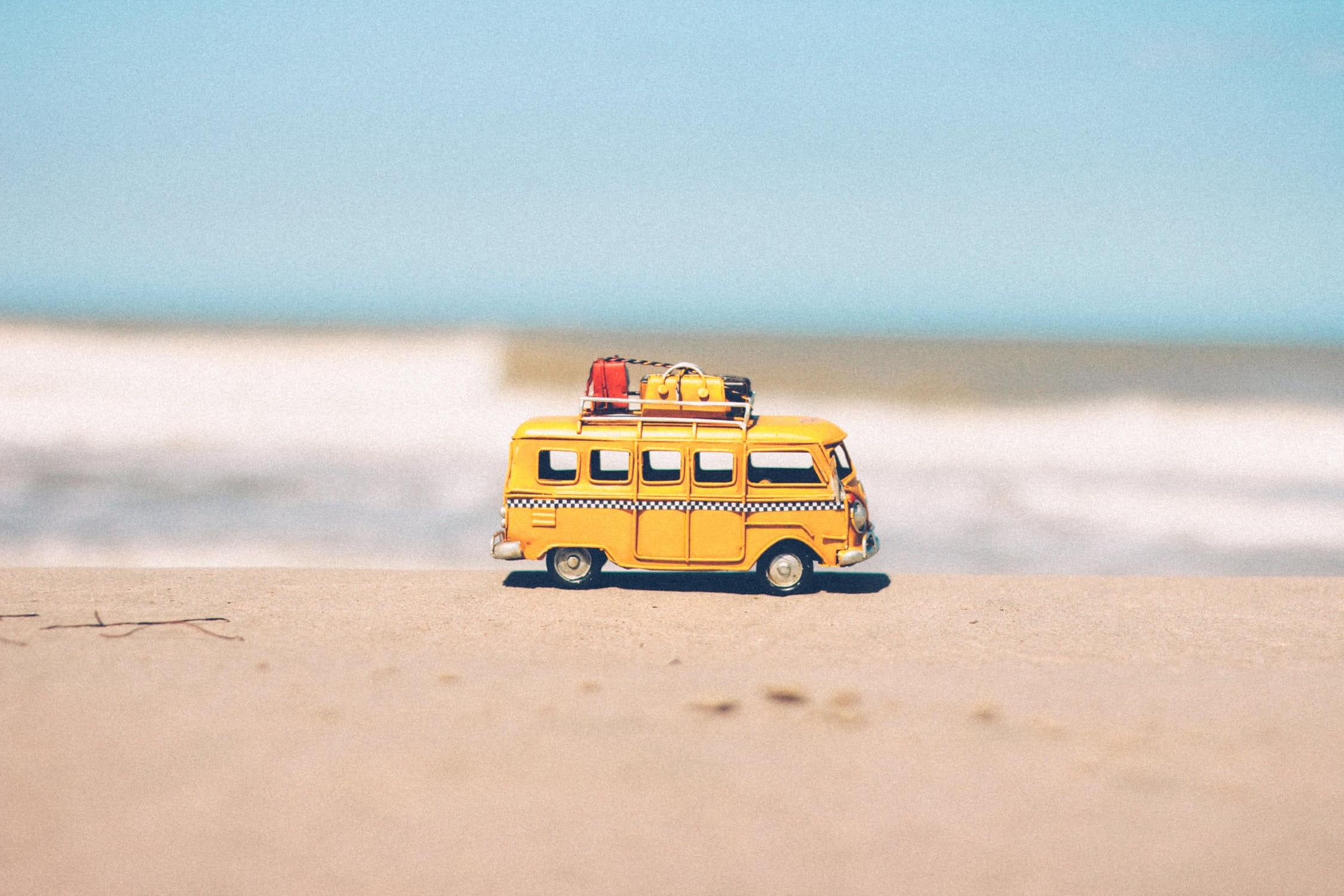 Image Source: Nubia Navarro
Important – Check Your Hire Car Before Your Road Trip
Though the hire companies will have done their own range of checks, it's worth taking a look to make sure everything is in order. Check the tyres to make sure there are no bulges in the sidewalls or gashes in the rubber and turn the ignition on and listen for any untoward noises before you set off on your grand adventure. You can read further advice on how to prepare your car for a summer drive or how to properly check your tyre pressure on our Help & Advice page.