Top 10 Father's Day Gift Guide for Car Lovers
As Father's Day approaches, it's time to get thinking of a gift that your dad will love. For your car fanatic of a father, we understand that there are only so many car-shaped chocolates and novelty 'petrol-head' mugs that he can receive in his lifetime. So, to help you avoid panic-buying, we have compiled our favourite car-related gifts that your car-crazy dad will genuinely appreciate.
Categorised by cost, below is our list of top 10 Father's Day gifts that will leave nothing less than a huge smile on your dad's face.
Quick Links:
Affordable Father's Day gifts: £10+
Mid-range Father's Day gifts: £25+
Premium Father's Day gifts: £50+
Luxury Father's Day gifts: £100+
Priceless Father's Day gifts

Affordable Father's Day gifts: £10+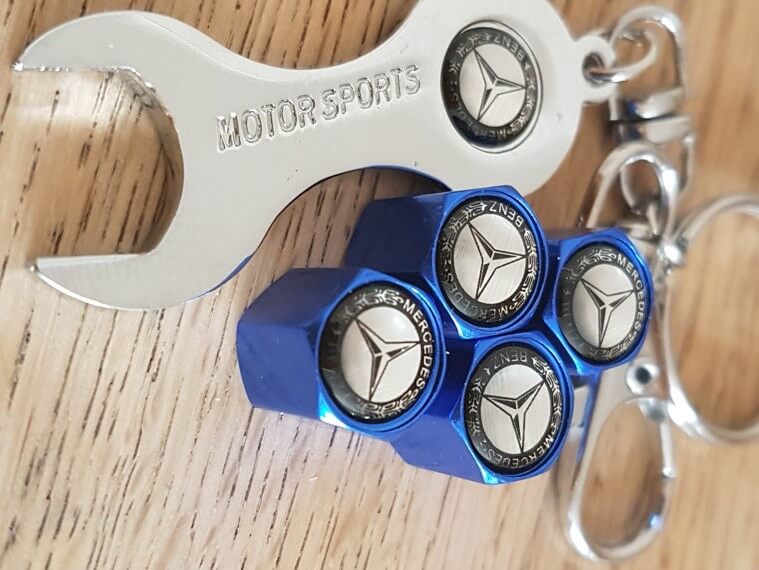 Image source: Limited Dust Caps
Unique dust caps for your dad's tyres
Sometimes, all your dad wants is to keep his car looking top notch. And what better way to help him do that then presenting him with branded, unique dust caps for his tyres. From £9.99 for a set, you can purchase dust caps in an array of colours and styles that match any car. Whether he has a Mercedes, BMW or Audi, your dad will love applying the finishing touches to his car that make it even more personal to him. He will certainly appreciate this car-related gift that doesn't break your bank.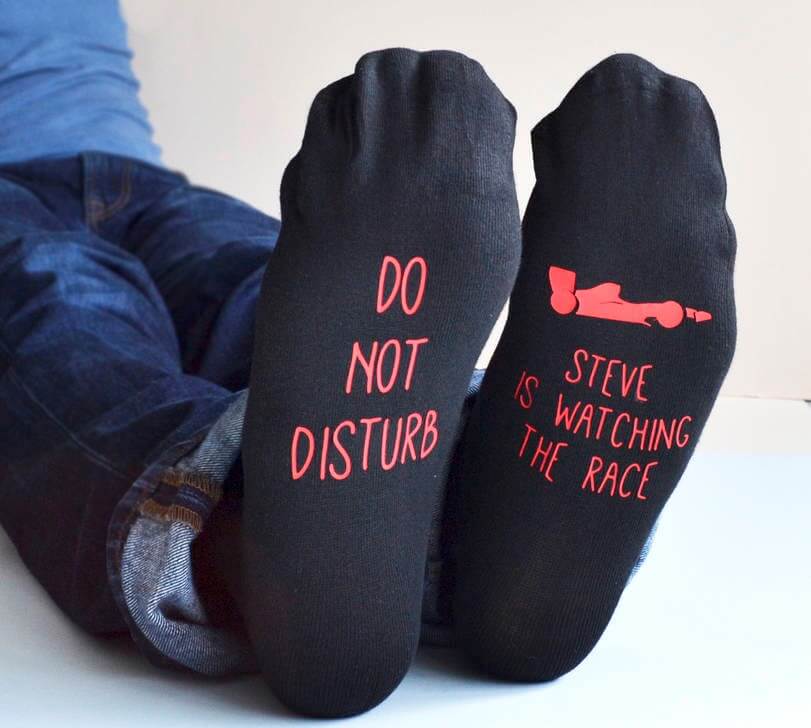 Image source: Solesmith
The perfect personalised socks for car racing lovers
Is it a running joke in the family that your dad always receives socks as a present? Or that his socks are always odd and holey? This Father's Day, you can continue the laugh with these awesome personalised socks. Great for any car racing lover, these comfortable cotton socks will be worn proudly on your dad's feet as he relaxes on the sofa watching the racing. Whether he enjoys Formula 1, Grand Prix or the BTCC, he will love to show off these unique socks from his favourite child.
Mid-range Father's Days gifts: £25+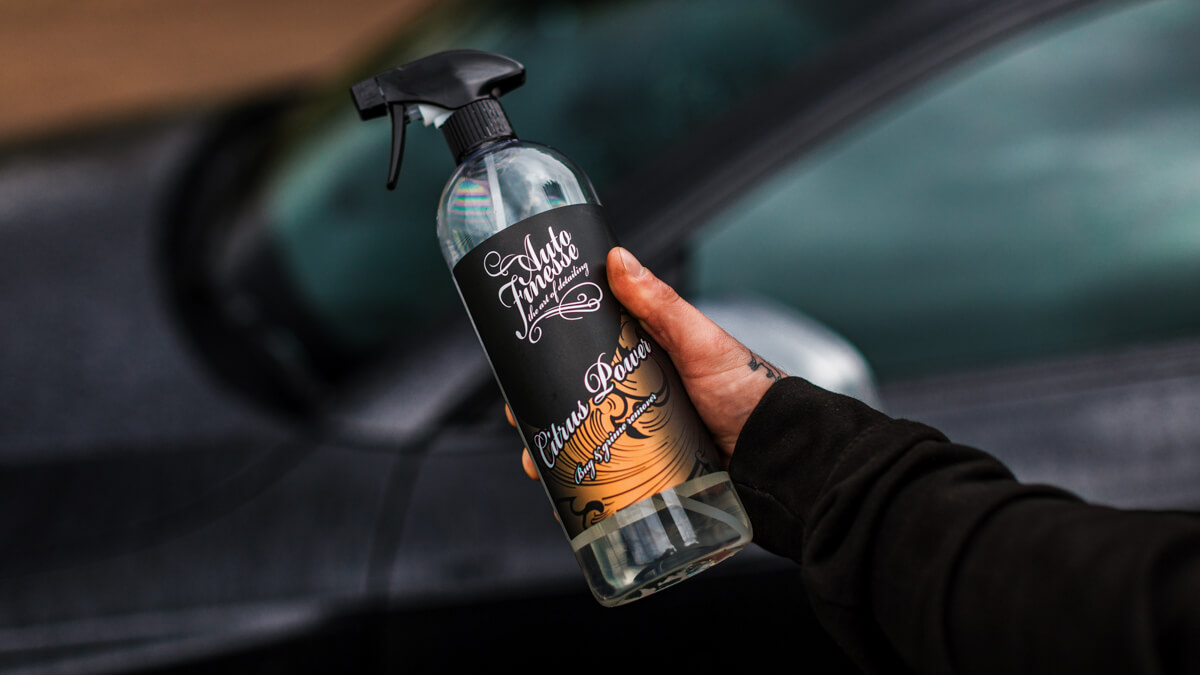 Image source: Auto Finesse
Car cleaning products with a difference
A mid-range budget can supply you with an excellent array of world class car cleaning, waxing or detailing products that are formulated right here in the UK. Auto Finesse pride themselves in 'the art of detailing' therefore providing a start-to-finish car cleaning experience.
From leather cleaning kits to 'Splash 'n' Dash' kits, Auto Finesse provide aesthetically pleasing products that cater to all car enthusiast's needs. These may just turn into your dad's go-to car cleaning products due to their eye-catching take on the modern-day car lover. So, whether he enjoys keeping his car exterior clean and shiny, or loves taking his time detailing his beloved vehicle, there are plenty of 5-star rated products available that both look and act the part.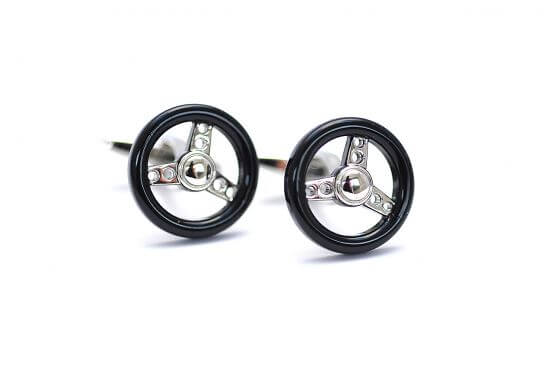 Image source: London Cufflinks
Car cufflinks for stylish finishing touches
For a dad who pays great attention to detail to both his car and his own style, a pair of stainless steel or silver cufflinks could be the perfect gift this Father's Day. There are a wide variety to choose from: car brands, steering wheels or gear boxes, you name it, you can find any style of car-related accessories with an array of novelty yet trendy cufflinks available to suit your dad's preferences. Whether he uses them for work or on special occasions, he will wear these little accessories with pride.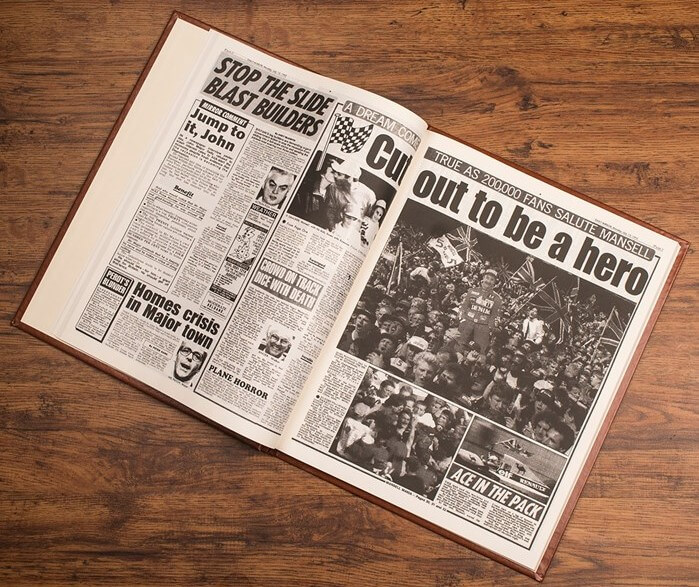 Image source: Getting Personal
Look back in time with this Formula One scrapbook
This lovely personalised book is packed to the seams with Formula One press headlines and stories from as early as 1958, making it the perfect gift for any car racing lover. Your dad can enjoy reading about classic stories, such as the 2005 win of Fernando Alonso, who was at the time the youngest Formula One World Drivers' Championship winner.
A Father's Day gift for someone who already has everything, go for something a little different on a mid-range budget that will put a huge smile on his face.
Premium Father's Day gifts: £50+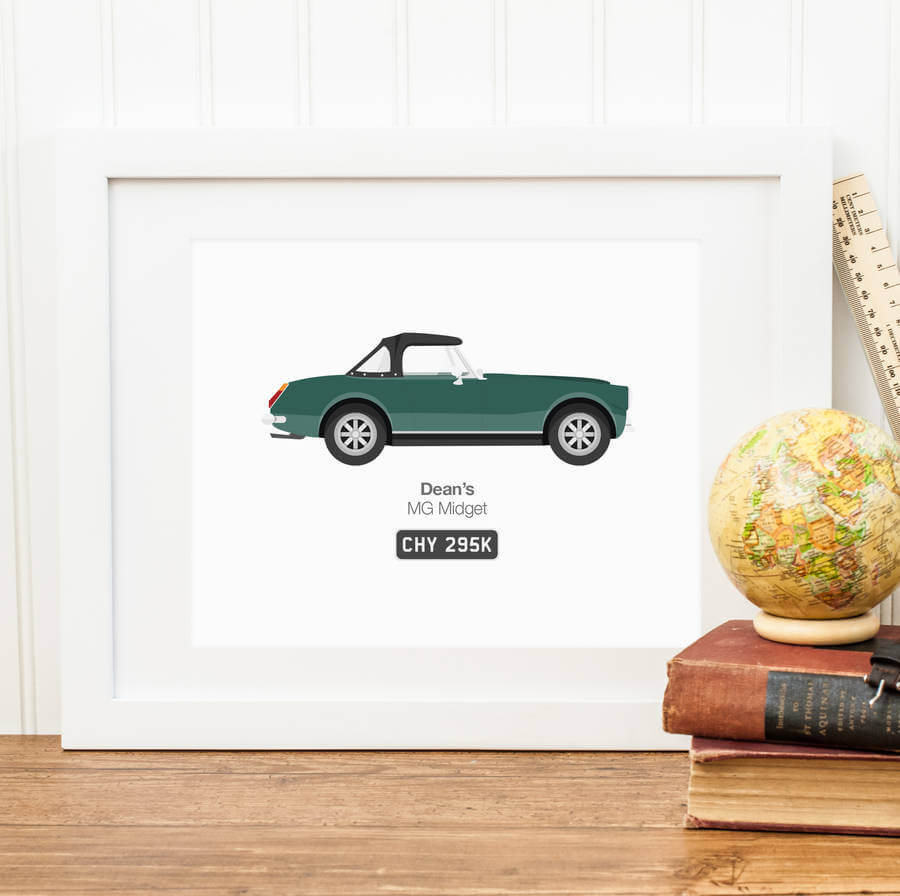 Image source: RyRyShop
A personalised illustration of your dad's beloved vehicle
A gift that is not only personal, but eco-friendly and made right here in the UK, this beautifully minimal yet meaningful print is perfect for any car lover. Created by the talented RyRy, all you do is simply upload a photo to the website of your father's car along with his name and the registration plate. Available framed or unframed, what will come to you in the post is an illustrated version of his precious car that will sit on his desk or displayed proudly in his home.
This lovely print starts at £95; for a completely bespoke treasure that will be kept forever, it's worth seeing the elation on your dad's face when he sees the care and attention put into such a thoughtful gift that is only meant for him.
Image Source: Virgin Experience Days
A car experience to treasure for life
Does your dad love driving but feels restricted to the UK's speed limits and his every day car? Then why not treat him to a day out on the track in the car of his dreams. From Go Karting to classic car driving to supercar racing, there are many driving experiences to choose from that are located across the UK. Find one near you on Virgin Experience Days for a range of prices to suit your budget. From £61 your dad can take two American Muscle cars out for a spin, or for an increased budget, he can go for a weekend trip of on road driving in a Tesla Supercar for £665.
This gift is one that will not just be a Father's Day gift, but a memory that he will cherish and talk about for his lifetime.
Luxury Father's Day gifts: £100+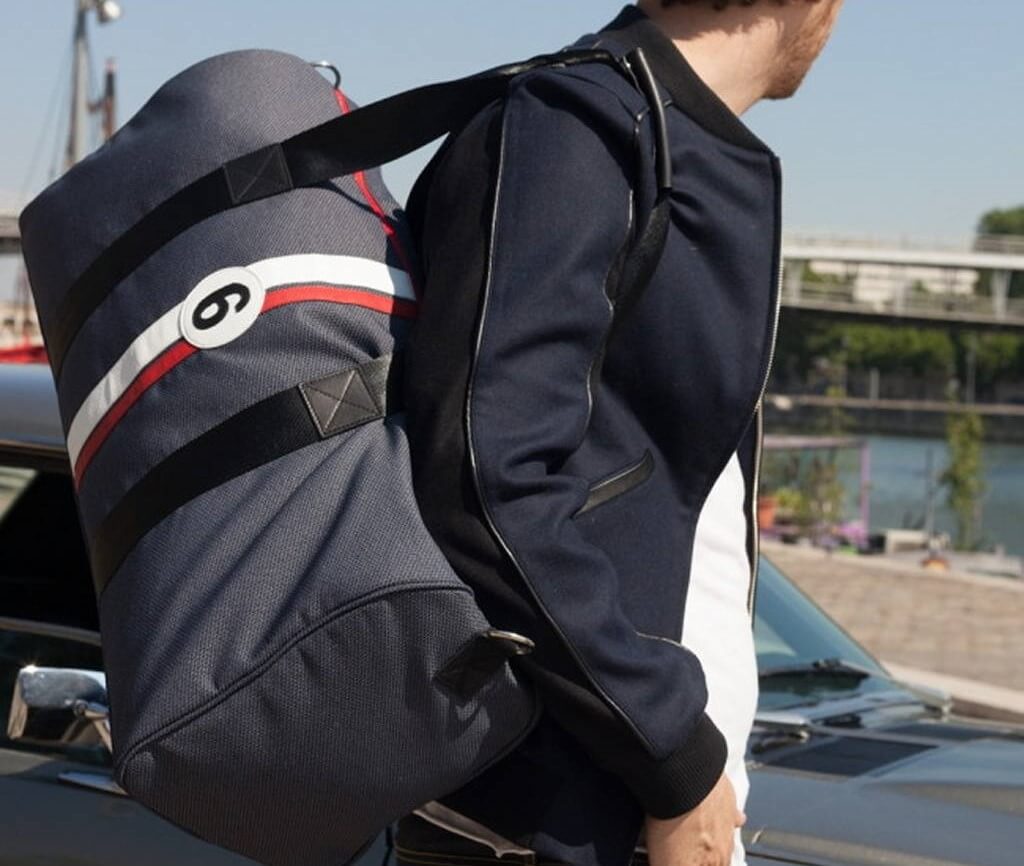 Image source: Me and My Car
A weekender bag to accompany road trips
For a car lover with style, this handmade weekend bag could be the perfect luxury gift this Father's Day. Available in various colourways, this bag is carefully manufactured with upcycled car seat fabric and seatbelt webbing. The clever design is great for dad's who love to take a weekend road trip, featuring various compartments and zip pockets to store his valuables.
Not only is it eco-friendly, it is also hand crafted here in the UK by the company 'Me and My Car', who aim to provide personal and innovative gifts for all motor vehicle lovers.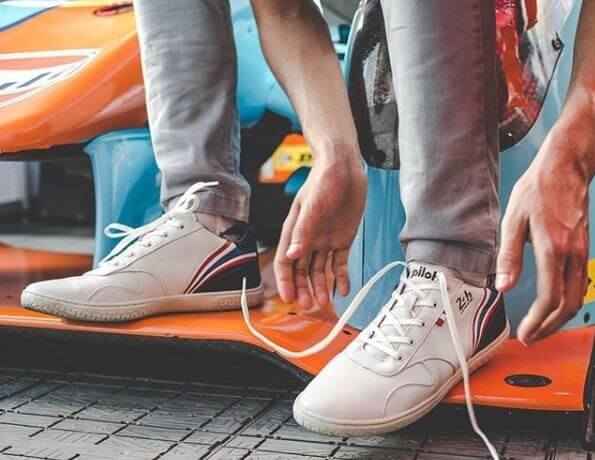 Image source: Piloti UK
A luxury pair of shoes for driving fanatics
If you're feeling generous this Father's Day, a pair of driving shoes manufactured by the passionate lifestyle and shoe company Piloti could just be the perfect present for your car-crazy father.
Pick from a wide range of shoes, including casual trainer style lace ups and luxury leather loafers, that all feature exquisite design for the best driving experience. Worn by car fanatics across the globe, including famous racers such as Ron Fellows and Johnny O'Connell, these excellent driving shoes provide comfort and style both on and off the road.
Priceless Father's Day gifts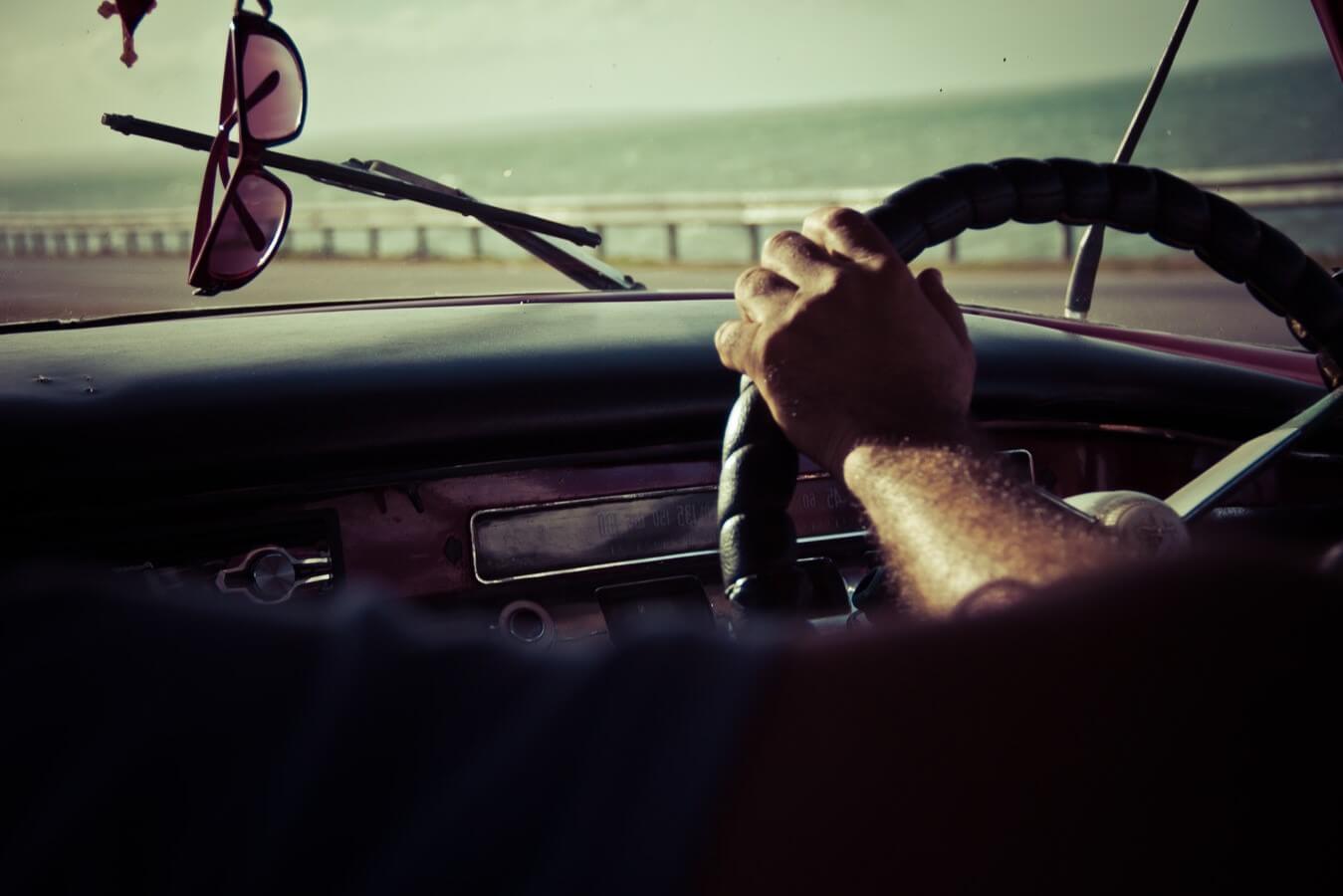 Despite the fact we all know our dads secretly enjoy being spoilt rotten now and then, Father's Day is not necessarily about materialistic gifts. So, whether it's because of your budget or you're due to spend a little extra time together, simply going out for a drive with your dad could be the best way to spend the day.
Why not take a look at our suggestions for the best UK road trips? This way you can spend quality time with your dad, driving in his favourite car and heading out on the open road.