Summer Tyres: All You Need to Know
You may have heard of summer tyres, but what do you actually know about them?
Why should you consider using summer tyres? Is it a legal requirement to use them? How do they differ from winter tyres? There are plenty of questions that may be whirling around your head.
So, we've put together this comprehensive guide to clear up any confusion. Here's everything you need to know about summer tyres.
Quick Links:
What is the difference between summer tyres and winter tyres?
What happens if you use winter tyres in summer?
Can you run summer tyres in winter?
How to store winter tyres during the summer
Which brands are best for summer tyres?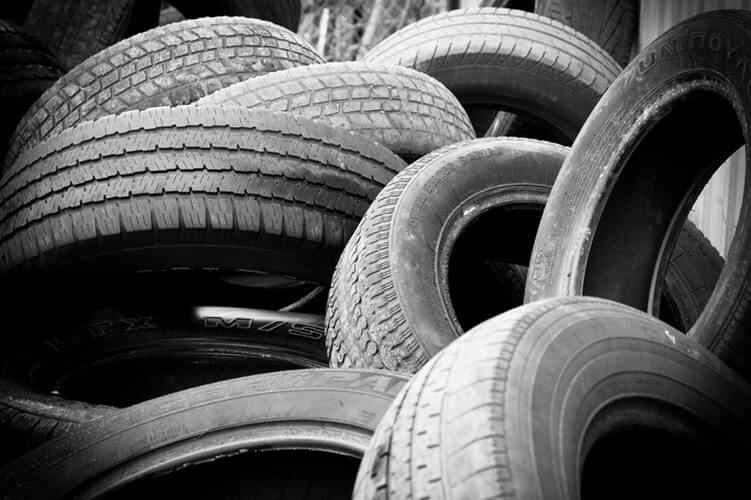 What is the difference between summer tyres and winter tyres?
Summer and winter tyres differ in three key ways; rubber content, structure and tread pattern. The main reason for using summer tyres is that they improve performance on the roads at warmer temperatures. Summer tyres are designed to be used in temperatures above 7°C, while winter tyres are made to perform better at sub-7°C temperatures.
Summer tyres have a firmer rubber compound which provides grip and traction on dry and wet roads. The tread patterns of summer tyres are shallower than winter tyres, which helps to aid precision on the roads. However, they tend to harden at temperatures of less than 7°C, leading to a loss of performance.
Winter tyres are designed with a different rubber compound that remains supple at these lower temperatures to maintain grip. They also have deeper tread patterns to improve traction on ice and snow, as well as tiny grooves call sipes in the tread, which help to disperse water and prevent aquaplaning.
What happens if you use winter tyres in summer?
The main issue with running winter tyres in summer is that it compromises performance. The rubber compound of winter tyres means they wear more quickly on warm, dry roads, leading to the need to replace them more quickly. You'll also find handling and grip is compromised when compared to summer tyres, because they're designed mainly for cold, wet, icy or snowy roads. Running winter tyres can also reduce your fuel economy during the summer months.
In the UK, there's no legal requirement to change your tyres with the seasons, but that doesn't mean you shouldn't. Also, be careful if you're heading on a European road trip; some countries do have more steadfast rules about what types of tyre must be used depending on the weather conditions. For example, winter tyres are mandatory in Sweden and Finland during winter months.
Can you run summer tyres in winter?
Because summer tyres are designed for use at temperatures above 7°C, some performance will be lost if you use them during the winter. At sub-7°C temperatures, the rubber in summer tyres can harden, which means you lose grip on the roads. In icy or snowy conditions, the braking distance of summer tyres is greatly increased, which can make them more dangerous. It's therefore not advisable to use summer tyres in winter.
If you're reluctant to change twice a year, all season tyres can provide a halfway house between specialist summer and winter tyres. These are made from a moderate rubber compound that is designed to prevent hardening at temperatures below 7°C, which helps to aid grip and performance in colder conditions. They also tend to have moderate tread depths to provide a longer tread life than summer tyres, so they're a more reliable option than running summer tyres in the winter.
How to store winter tyres during the summer
If you've made the decision to run summer tyres, you'll need to consider storing your winter tyres while they're not in use. Here's a step-by-step guide for effective storage of your winter tyres:
Wash the removed tyres with warm water and car shampoo
Rinse with a hosepipe or clean water and leave to dry
Inspect the tyres for damage such as cuts and bulges
Use a tyre marker pen to mark the tyre's location, e.g. offside front or nearside rear
Cover the tyres with storage bags or opaque heavy-duty refuse sacks
Store in a cool, dry environment, such as a garage, off the floor (ideally on racking or shelving)
If the tyres are stored with the wheels, hang them or stack them; if without the wheels, store them stood vertically
Turn and rotate the tyres roughly once a month to prevent them drying out
Before re-fitting them to your car, check for any signs of damage such as cracking, and replace any damaged tyres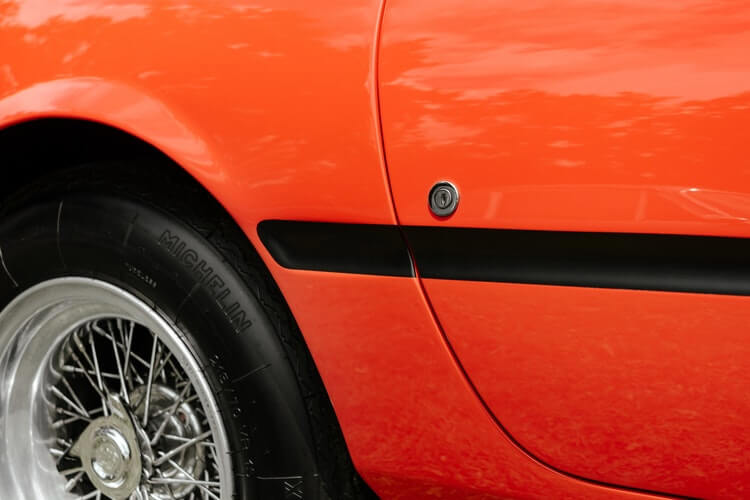 Which brands are best for summer tyres?
Your choice of summer tyre brand will most likely be led by your budget. Most tyre manufacturers offer a range of summer tyres that will be suitable. Mid-range brands such as BFGoodrich and Nankang provide excellent summer options. If you want something a little more upmarket, consider the likes of Continental or Pirelli.
If you don't trust the British weather but still want to be sure you're getting maximum performance on the roads, may we introduce you to the Michelin CrossClimate tyre. It's the first summer tyre that's certified for winter use, so you can be sure of great grip no matter the weather conditions.
As the weather picks up and the mercury rises, it's time to start thinking about switching to summer tyres.
Don't forget to check the Tyresavings.com Facebook page to find more helpful guides, driving tips and automotive events!