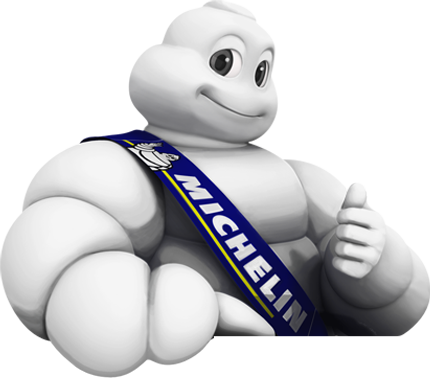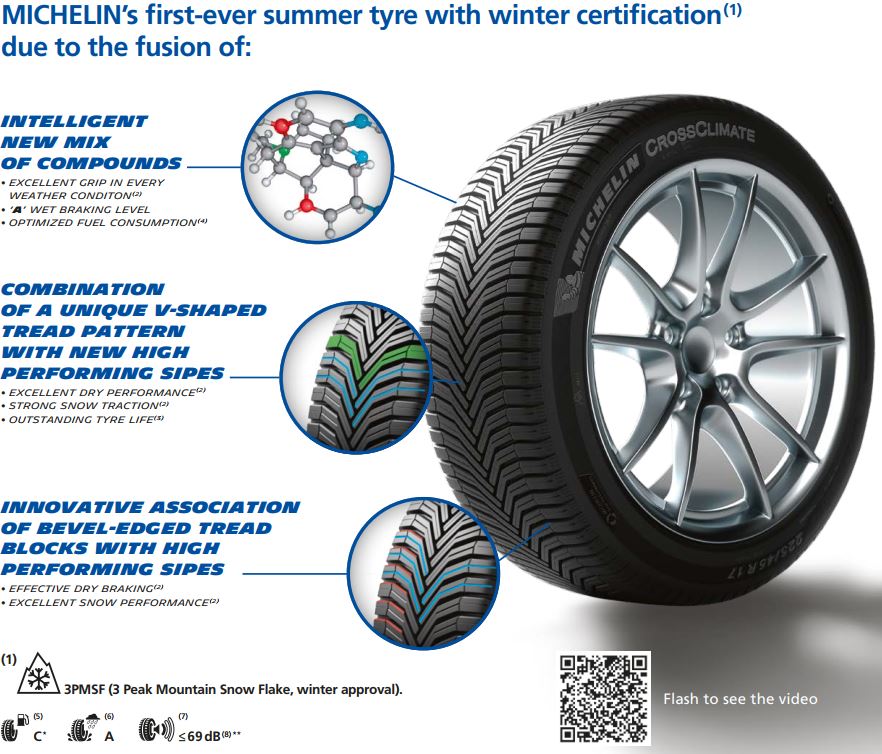 An answer to drivers needs.
Unexpected weather changes are a real concern for customers. This is creating a demand from drivers seeking to arm themselves against these changing conditions
Thats why Michelin is announcing a major innovation delivering revolutionary performance.
The Michelin CrossClimate tyre represents the succesful fusion of summer and winter technologies to create Michelins first ever summer tyre with winter certifitcation
Energy Saver +
The Michelin Energy Saver + was designed to boost the fuel efficiency Read more...
Primacy 4
The newly launched Michelin Primacy 4 - safe when new Read more...
Pilot Sport 4
The Michelin Pilot Sport 4 has been designed to deliver Read more...
History
With winning teams at both the WRC and Le Mans, it's safe to say Michelin tyres have earned an exquisite reputation for producing high-performance tyres.
With a wide range of tyres for all types of vehicles, Michelin have developed some of the best technologies available in the industry. Their roots in the racing world have allowed them to use racing as a platform to test their products and gain knowledge about how to improve performance on the road.