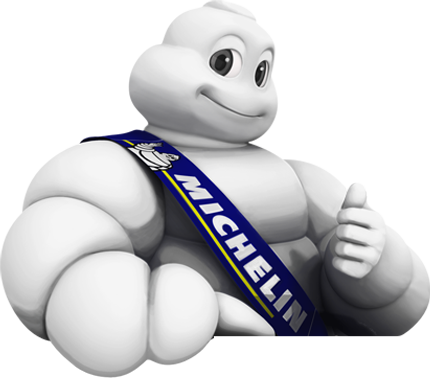 Michelin Tyres
Since being founded in 1898 by brothers Andre and Edouard Michelin, Michelin is one of the largest tyre manufacturers in the world, made famous by their iconic Michelin Man logo depicting a man made of tyres.
Michelin Tyres has gained a reputation in the tyre industry for producing some of the best and
cheap tyres
available to over 170 countries. It is estimated that Michelin produces over 150 million tyres a year! Michelin have the biggest development budget of all tyre manufacturers, resulting in some of the best technologies available in the industry.
Michelin manufacture premium quality tyres for cars, vans and 4X4s, and have roots in the motor racing world. They produce tyres to meet the needs of the most demanding drivers, with a focus on safety, longevity and fuel efficiency.
Michelin have been the chosen tyres by winning teams at Le Mans and the WRC, achieving 15 consecutive victories at Le Mans. They use racing as a platform to test their products, gaining further knowledge that is used to improve the performance of their road going tyres.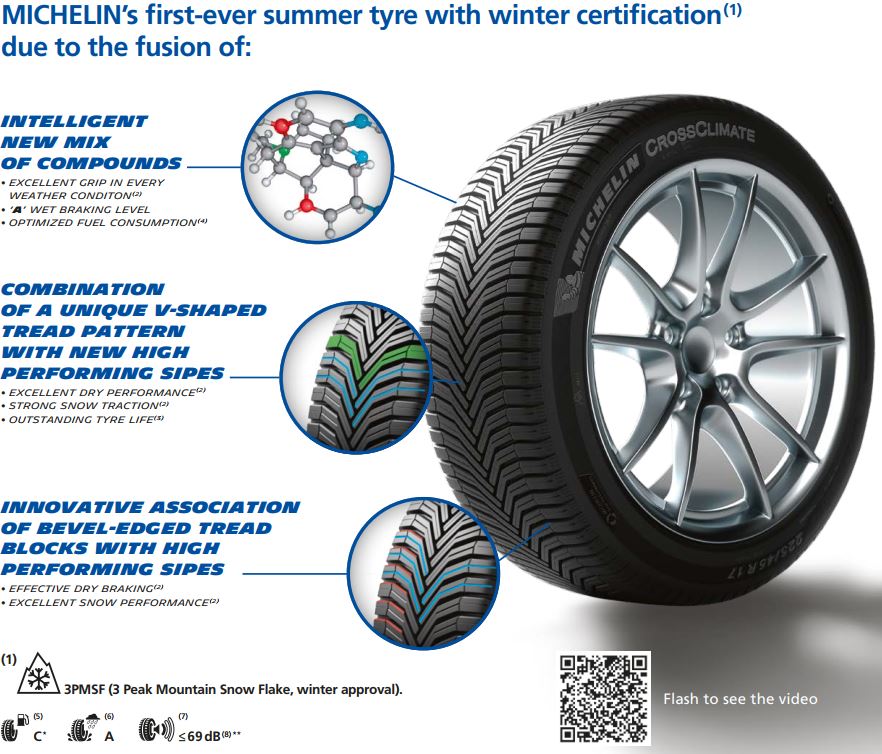 An answer to drivers needs.
Unexpected weather changes are a real concern for customers. This is creating a demand from drivers seeking to arm themselves against these changing conditions
Thats why Michelin is announcing a major innovation delivering revolutionary performance.
The Michelin CrossClimate tyre represents the succesful fusion of summer and winter technologies to create Michelins first ever summer tyre with winter certifitcation