;
Cheap Tyres Berwick Upon Tweed
Showing local fitters in the area of berwick-upon-tweed
McConechy's - Berwick
Tweedside Ind Estate
BERWICK-UPON-TWEED
Northumberland
TD15 2XB
0.8 miles from you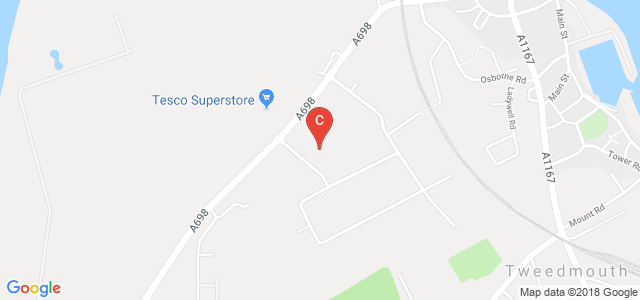 Choose your fitter
Select a fitter you would like to use
Car Tyres Berwick Upon Tweed with Free Local Fitting
Residents of Berwick Upon Tweed have difficulty looking for quality car tyres in the vicinity. That is why Tyre Savings is here with its collection of units of different sizes and design. These units are all sourced from renowned brands across the world.
We ensure to provide consumers with Cheap tyres Berwick Upon Tweed that ensure high performance and stability. After purchasing units from us, we connect you with local fitters. These garages are equipped to provide car services like wheel alignment and balancing as well.
Can't decide which tyres your vehicle requires? Our expert will assist you with choosing units for your vehicle based on the requirement.
Why choose us?
Tyre Savings is one of the leading tyre retailing companies that provide quality units for all vehicles. Here is a list of reasons for choosing us.
We have been in the retail tyre industry for 50 years.
In our inventory, we have unit sizes ranging from 195 65 R15 tyres and 225 40 R18 tyres.
We have a wide variety of units ranging from budget-friendly units to mid rage and premium tyres. Our collection comprises units from renowned brands.
Mobile tyre-fitting service
Can't drop by for a fitment? Choose the option of mobile tyre fitting Berwick upon Tweed when you buy tyres online Berwick upon Tweed from us. Book an appointment with us and mention your location. Our partner mobile fitters will reach your location with the necessary tools and equipment.
Benefits of mobile tyre-fitting services
Our technicians maintain professionalism and reach your location within a specified time.
After fitting, we dispose of old units in an environment-friendly manner.
Book units online before mobile tyre-fitting. Provide car registration number and tyre details along with rim size to choose units.
Our fitment packages are reasonable and priced transparently.
Top-selling units in this region
Here is a list of the most popular car tyres Berwick upon Tweed.
Bridgestone Potenza S001
The asymmetric tread design of these units ensures optimum handling and cornering abilities. It also comes with stiff shoulder blocks that provide traction on wet and dry roads. This feature also ensures a short braking distance. The wide groove pattern on these units ensures a reduced risk of hydroplaning by dispersing water to the side. It also comes with off-centre ribs that ensure stability at high-speed.
Yokohama BluEarth – 4S AW21
These all-season units provide a vehicle with excellent handling precision and steering responsiveness. Its V-shaped tread pattern ensures traction on wet and dry roads. This also reduces the risk of hydroplaning. Its silica-infused rubber compound helps to remain supple at a colder temperature. These units also ensure fuel-efficiency for your vehicle.
Need new Car tyres Berwick upon Tweed for your vehicle? Drop by at our website today! Choose units as per requirement and make a purchase. For more information, contact us on 0800 652 3120.