;
Cheap Tyres Alfreton
Showing local fitters in the area of alfreton
Easy Autocentres T/A Hi-Q
9 High Street
ALFRETON
Derbyshire
DE55 4HD
1.3 miles from you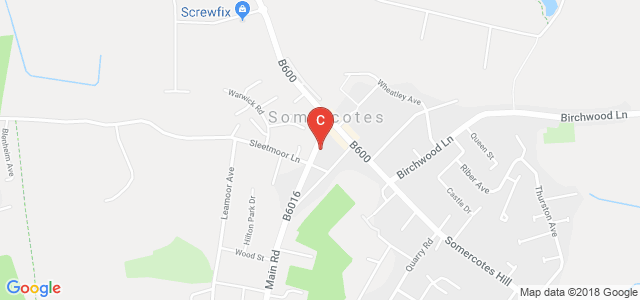 Choose your fitter
Select a fitter you would like to use
Kam Servicing
Ripley Road
BELPER
Derbyshire
DE56 2EP
4.7 miles from you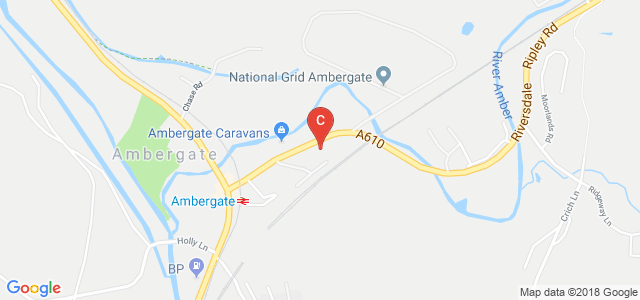 Choose your fitter
Select a fitter you would like to use
Kam Servicing
129 Derby Road
HEANOR
Derbyshire
DE75 7QL
6 miles from you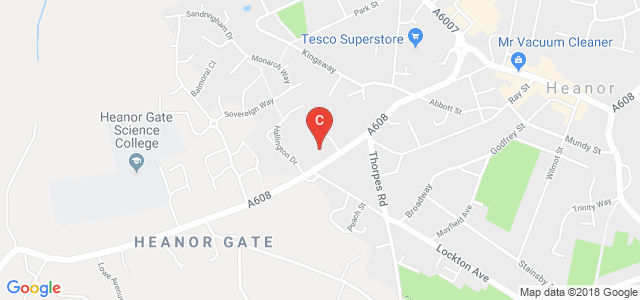 Choose your fitter
Select a fitter you would like to use
Kam Servicing
Nottingham Road
BELPER
Derbyshire
DE56 1JL
6 miles from you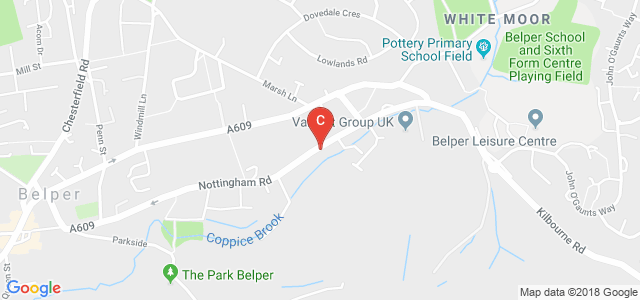 Choose your fitter
Select a fitter you would like to use
Formula One Autocentres
202 Chesterfield Road North
MANSFIELD
Nottinghamshire
NG19 7JG
7.8 miles from you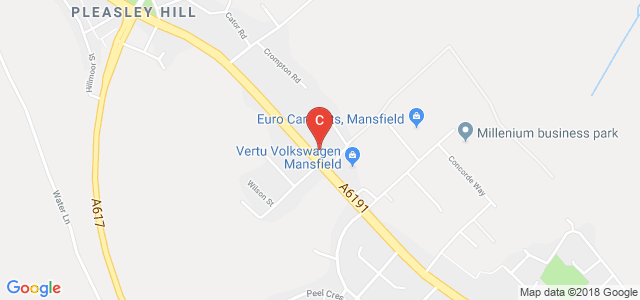 Choose your fitter
Select a fitter you would like to use
Hucknall Tyre & Exhaust - Nottingham
Rear of Hucknall Bypass
NOTTINGHAM
NOTTINGHAM
NG15 6EX
8.4 miles from you
Wheel Alignment
MOT
Mobile Fitting (+ £25.00)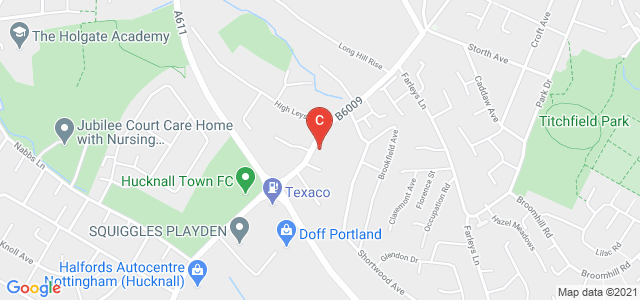 Choose your fitter
Select a fitter you would like to use
Micks Tyres
Elm Tree Street
MANSFIELD
Nottinghamshire
NG18 2HD
8.6 miles from you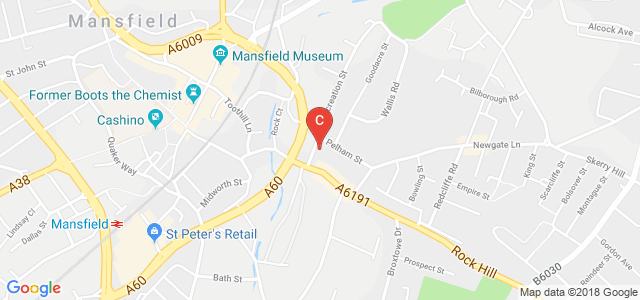 Choose your fitter
Select a fitter you would like to use
R & K Garage Ltd
Unit 1 The Broadway
MANSFIELD
Nottinghamshire
NG18 2RL
8.6 miles from you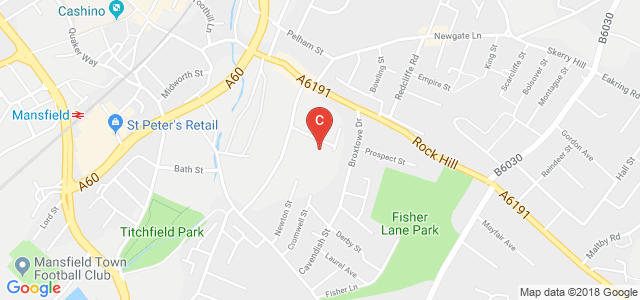 Choose your fitter
Select a fitter you would like to use
Dunsford Tyre - Mansfield
Unit 1 Old Mill Lane Industrial Est
MANSFIELD
Nottinghamshire
NG19 9BG
9 miles from you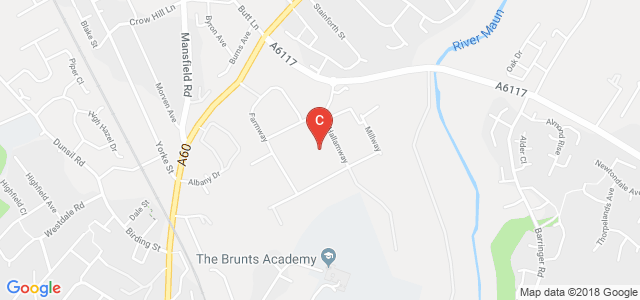 Choose your fitter
Select a fitter you would like to use
Formula One Autocentres
The Corner Garage
CHESTERFIELD
Derbyshire
S40 1XZ
9.7 miles from you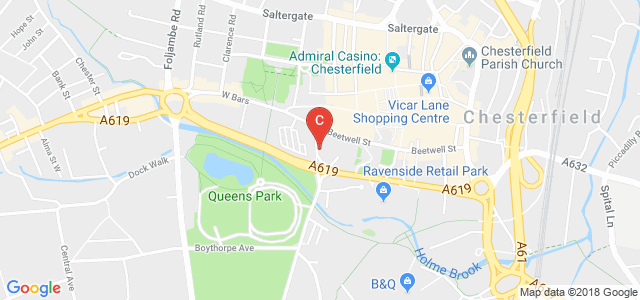 Choose your fitter
Select a fitter you would like to use
Just Tyres
5 Boythorpe Road
CHESTERFIELD
Derbyshire
S40 2NF
9.7 miles from you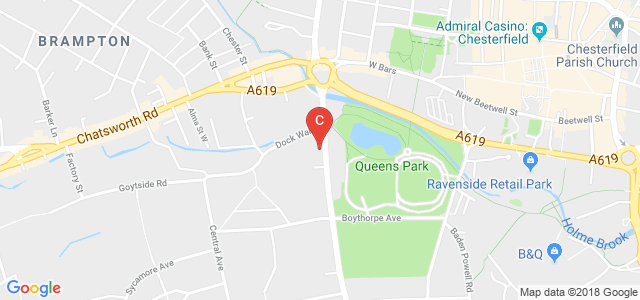 Choose your fitter
Select a fitter you would like to use
Formula One Autocentres
Springfield Park
NOTTINGHAM
Nottinghamshire
NG6 8AJ
9.9 miles from you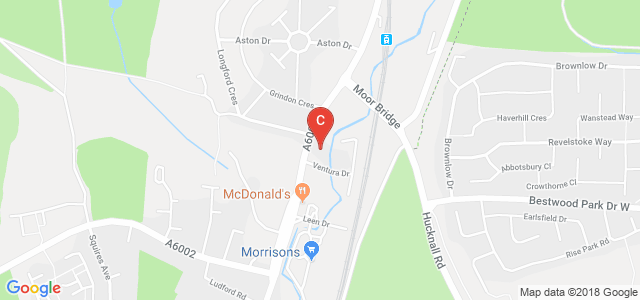 Choose your fitter
Select a fitter you would like to use
Easy Autocentres T/A Hi-Q
656 Nuthall Road
NOTTINGHAM
Nottinghamshire
NG8 6AQ
11 miles from you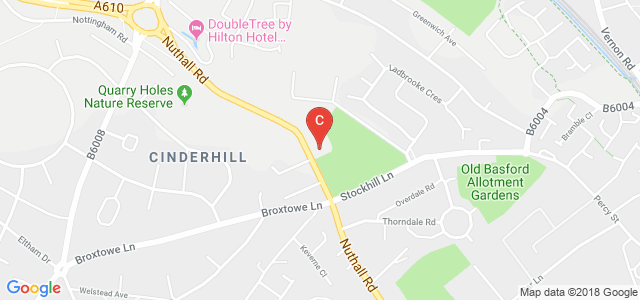 Choose your fitter
Select a fitter you would like to use
Kam Servicing
Hickings Lane
NOTTINGHAM
Nottinghamshire
NG9 8PA
12.1 miles from you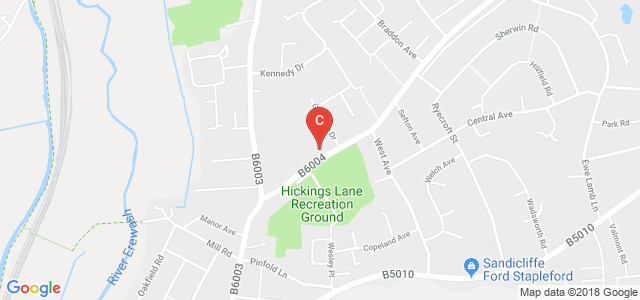 Choose your fitter
Select a fitter you would like to use
Formula One Autocentres
23-27 Ashbourne Road
DERBY
Derbyshire
DE22 3FQ
12.7 miles from you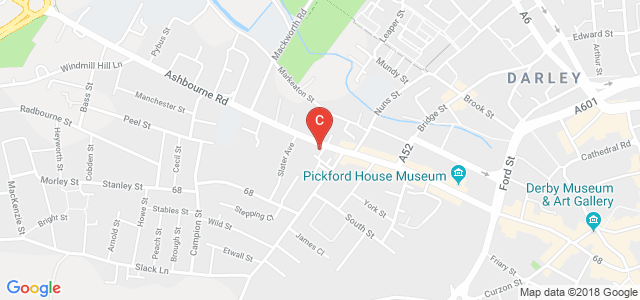 Choose your fitter
Select a fitter you would like to use
DSW Factors
Willow Farm
WORKSOP
Nottinghamshire
S80 4HT
13.1 miles from you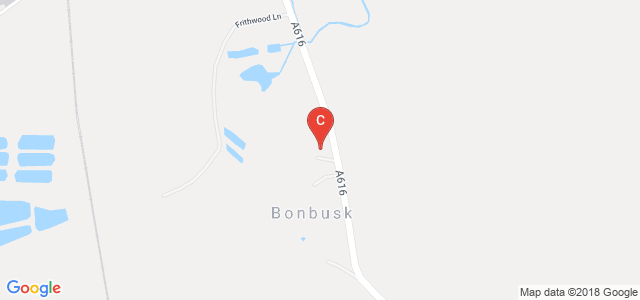 Choose your fitter
Select a fitter you would like to use
Kam Servicing
252 Abbey Street
DERBY
Derbyshire
DE22 3SW
13.3 miles from you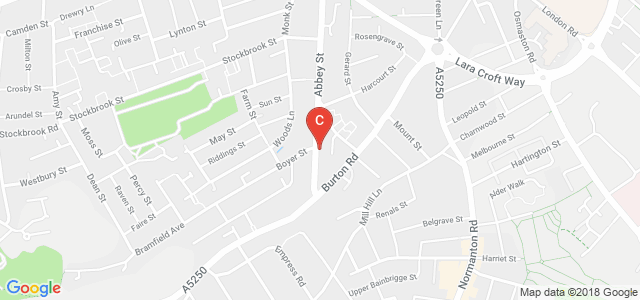 Choose your fitter
Select a fitter you would like to use
Kam Servicing
122 Queens Road East
NOTTINGHAM
Nottinghamshire
NG9 2FD
13.9 miles from you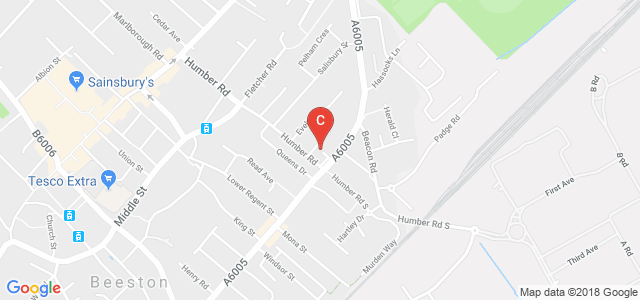 Choose your fitter
Select a fitter you would like to use
Bains Tyre Services
Unit 11 Castings Road
DERBY
Derbyshire
DE23 8YL
14 miles from you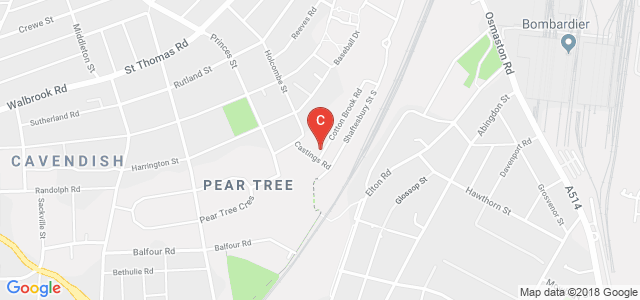 Choose your fitter
Select a fitter you would like to use
Formula One Autocentres
Unit 7 Lenton Lane
NOTTINGHAM
Nottinghamshire
NG7 2NR
14.2 miles from you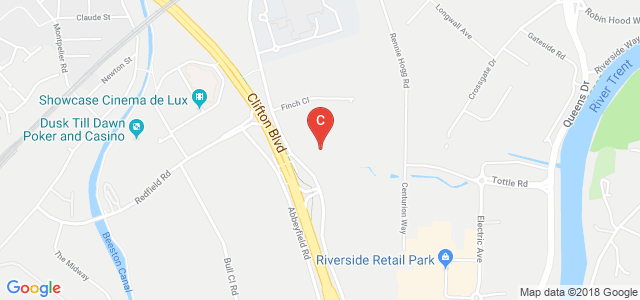 Choose your fitter
Select a fitter you would like to use
Kam Servicing
179 Derby Road
NOTTINGHAM
Nottinghamshire
NG10 4LL
14.2 miles from you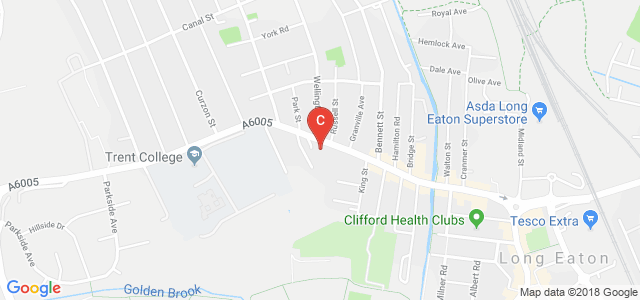 Choose your fitter
Select a fitter you would like to use
Farnsfield Autocentre Ltd
Southwell Road
NEWARK
Nottinghamshire
NG22 8EB
14.7 miles from you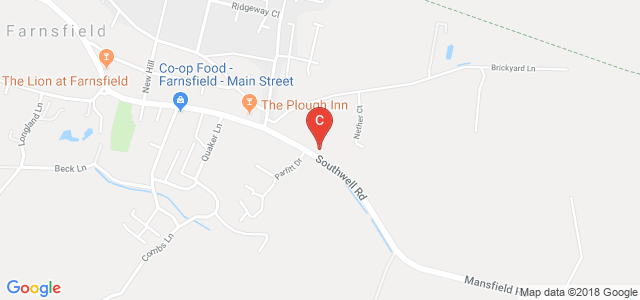 Choose your fitter
Select a fitter you would like to use
Formula One Autocentres
451 Tamworth Road
NOTTINGHAM
Nottinghamshire
NG10 3GL
15.2 miles from you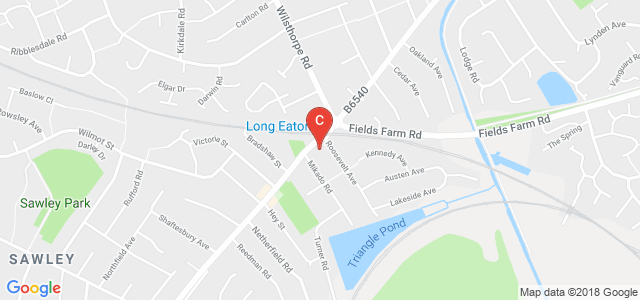 Choose your fitter
Select a fitter you would like to use
Kam Servicing
Tamworth Road
NOTTINGHAM
Nottinghamshire
NG10 3FB
15.4 miles from you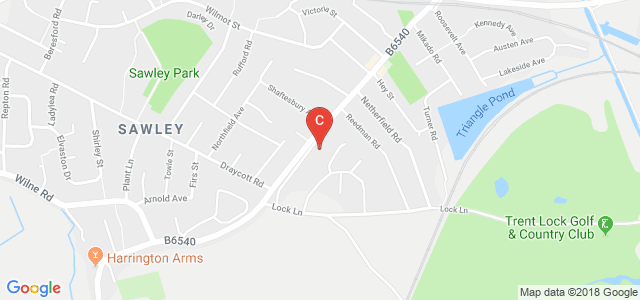 Choose your fitter
Select a fitter you would like to use
DC Tyres - Derby
Unit 6
DERBY
Derbyshire
DE74 2PY
17.2 miles from you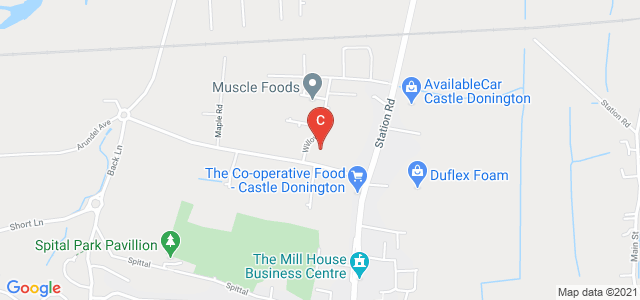 Choose your fitter
Select a fitter you would like to use
Car Tyres Alfreton with Free Local Fitting
Alfreton is a small town located in the Amber Valley district of Derbyshire, England. In contemporary times, the city has witnessed significant growth in industrial sectors and areas like warehousing, retailing, health and education, thereby creating employment opportunities for many.
Car owners in and around Alfreton looking for tyres online can easily book their preferred unit from our website.
We, Tyre Savings, are one of the oldest and largest car tyre retailers in Alfreton. We have an enviable inventory of tyres from reputed brands that can comprehensively meet all your season and vehicle-specific tyre requirements. We also arrange efficient services of mobile tyre fitting Alfreton from local fitters near you at extremely affordable rates. The experts will also conduct additional checks like wheel balancing, tyre pressure checks, etc., to ensure you enjoy a safe driving experience.
To book tyres online Alfreton, follow the steps given below:
Go to our official website
Enter your car registration number and tyre size details to browse through our collection
Select your preferred units from the list displayed on the screen
After selecting the car tyres Alfreton, enter your area postcode to check nearby tyre fitters around your location
Select one of the fitters and fill in the details about date and time when you want the service and confirm the booking
Tyre Savings specialises in retailing cheap tyres Alfreton and can offer you the best-selling units from reputed budget brands. Some of these are mentioned below.
Hankook Ventus Prime 3
This unit from Hankook tyres offers a perfect balance of safety, comfort and durability. It is custom-built with High grip silica compound and four water-clearing channels which improve water displacement from the surface for enhanced wet grip and aquaplaning resistance. You can enjoy an uncompromised car handling experience and stability with the innovative Jointless full cover reinforcement belt of this unit which enhances its tread strength.
Goodyear EfficientGrip Performance 2
This unit from Goodyear tyres was awarded the winning title in the Auto Express 2020 Tyre Test. It features an innovative lower compound stiffness that facilitates efficient water evacuation and uncompromised braking performance on wet roads. Further, the high tread elasticity and flexibility of this unit helps to lower rolling resistance, and hence, ensures improved fuel efficiency.
Firestone Champion Fuel Fighter
This tyre from Firestone tyres is manufactured with a new tread compound that reduces tread wear and offers optimal traction all year round. The optimised tread structure offers car handling stability and cornering precision on both summer and winter tracks and ensures lower rolling resistance for enhanced fuel efficiency.
You can find these units in various sizes at our garage, like 215 55 R17 tyres, 205 50 R17 tyres, etc.
We also retail products from other brands, like Continental, Bridgestone, Pirelli, and more.
Give us a call on 0800 652 3120 for further details.