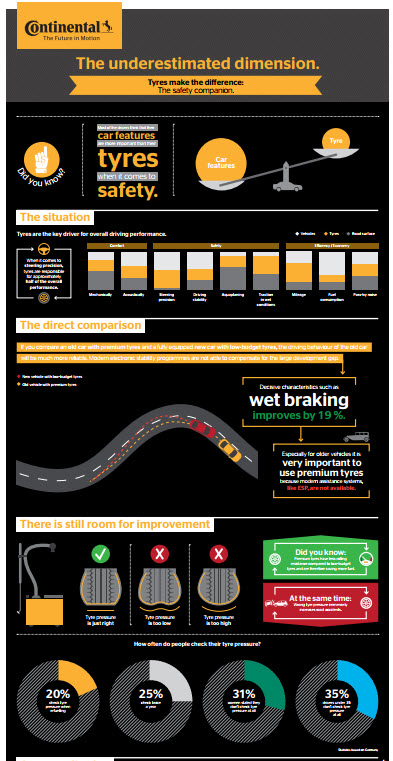 History
Through German engineering and innovation, Continental Tyres have become one of the largest tyre manufacturers in the world.
With around one third of new cars being curated with Continental original equipment, this exquisite tyre brand is renowned for their high recommendations of at least 80% in independent tyre testing worldwide.
The future in motion...
Popular Continental Tyres