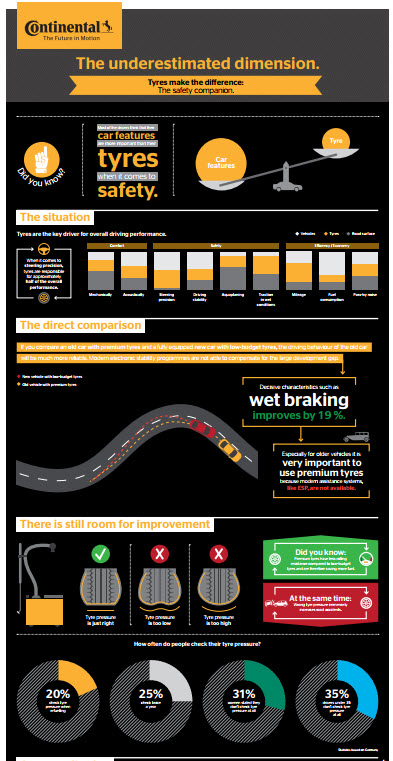 About Continental Tyres
Continental manufacture high-performance car tyres that boast quality design and innovative technology. This prestigious tyre brand strives for nothing less than excellence and pride themselves in creating breakthrough inventions that include tread patterns, high speed approved tyres and even tyres for electric cars.
Through German engineering and innovation, Continental have become one of the largest tyre manufacturers in the world. Everyday, over 200,000 professionals across 53 countries explore technologies and solutions for diverse road conditions to provide safe tyres for their customers.
As providers of original equipment for Audi, BMW, Ford, Jaguar and Land Rover, Continental are renowned for their excellent quality tyres that are both efficient and reliable. These well-known car manufacturers only use tyres that are manufactured with premium materials and conform to the highest quality standards, proving that Continental design outstanding products that perform well on the road. Buy your new Continental tyres today by searching through our wide range below. Whether you're looking for summer, winter or all-season car tyres, or if you're searching for something a little more environmentally friendly, we have you covered with Continental Tyres.
The future in motion...
Popular Continental Tyres
Sport Contact 6
Continental have constructed the Sport Contact 6 with their Black Chili compound to deliver Read more...
Premium Contact 6
The Continental Premium Contact 6 is a high performance tyre, bridging the gap Read more...
Eco Contact 5
Designed for drivers who cover higher mileage but also provides lower Read more...
4x4 Contact
The Conti4x4Contact is a particularly quiet and comforable tyre and givesRead more...