;
Cheap Tyres Braunton
Showing local fitters in the area of braunton
West Cross Garage
Chapel Street
BRAUNTON
Devon
EX33 1EL
0.2 miles from you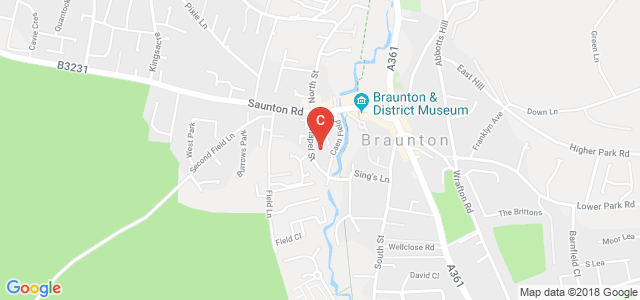 Choose your fitter
Select a fitter you would like to use
Car Tyres Braunton with Free Local Fitting
A beautiful town in Devon, Braunton is located about 5 miles west of Barnstaple.
If you are searching for tyres online in this location, skip looking and have a word with Tyre Savings!
Do take a look at some of the car tyres Braunton that we stock and the convenient mobile tyre-fitting service that we can arrange for you.
Mobile tyre fitting Braunton
Too busy to bring your vehicle down to a garage to get the tyres changed? Opt for the highly convenient mobile tyre fitting option from Tyre Savings. You can choose to book an appointment via our website or by calling 0800 652 3120. Follow these steps and get a technician to change tyres at your selected location.
Step 1: Visit our website and go to "Find a Fitter".
Step 2: Choose a fitter from the options and select your preferred time and location.
Step 3: Select the tyres that you need, choosing either through the vehicle's registration number or tyre specifications.
Step 4: Place your booking.
Step 5: Confirm your booking, and you are done!
Popular car tyres Braunton
We retail numerous brands of tyres from premium to budget range. Also, we have a mid-range stock from the likes of Marshal and Nankang. Some of our top-selling tyres Braunton are listed below.
Dunlop
The most popular units from this brand are:
Dunlop Econo Drive
Dunlop Enasave 2030
Dunlop Grandtrek AT2
Dunlop SP Fast Response
Goodyear
Creators of the EfficientGrip Performance technology that has been an award winner with an A-rated wet grip performance, Goodyear tyres offers a range of unmatched quality tyres. Few of them are:
Goodyear EfficientGrip Performance
Goodyear EfficientGrip Performance 2
Goodyear EfficientGrip Performance G2
Goodyear Excellence
Bridgestone
Makers of the "ologic" technology that provides high fuel efficiency through narrow tread and larger diameter, a few top names from this brand are:
Bridgestone Alenza 001
Bridgestone B250
Bridgestone B250 Ecopia
Bridgestone B280
We also retail cheap tyres Braunton from brands like Marshal, Nankang, Joyroad, and Sailun. If you want to shop via tyre sizes, we also have that option for you.
Tyre sizes
Listed below are some of the popular 195 55 R16 tyres:
RainSport 3 from Uniroyal
Weather Control A005 from Bridgestone
A005 Weather Control Evo from Bridgestone
A few of our best-selling 195 65 R15 tyres are:
EcoContact 6 from Continental
Turanza T005 from Bridgestone
Thus, you are sure to find the perfect set of car tyres Braunton that you are looking for from Tyre Savings.
Purchase cheap tyres Braunton from us today!