;
Cheap Tyres Sheffield
Showing local fitters in the area of sheffield
Mr Exhaust & Tyres
89 Harwood Street
SHEFFIELD
South Yorkshire
S2 4SE
0.8 miles from you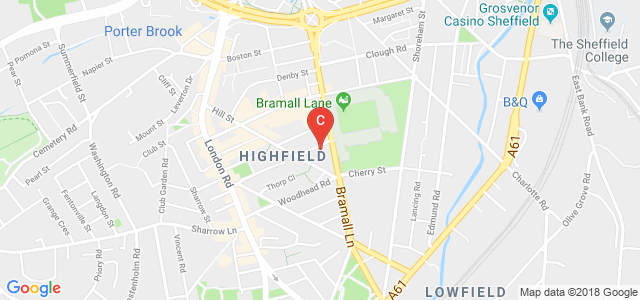 Choose your fitter
Select a fitter you would like to use
Dexel Tyre & Autocentre
85 Birley Moor Road
SHEFFIELD
South Yorkshire
S12 4WG
3.7 miles from you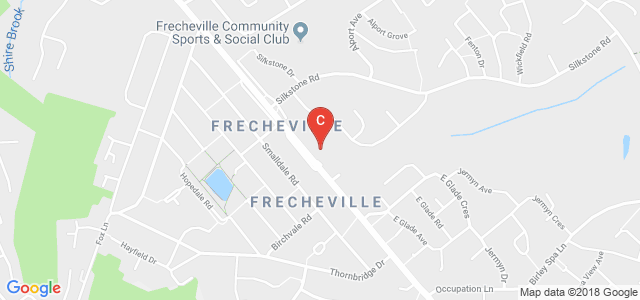 Choose your fitter
Select a fitter you would like to use
C & J Motors
Unit 2
ROTHERHAM
South Yorkshire
S62 6EH
7 miles from you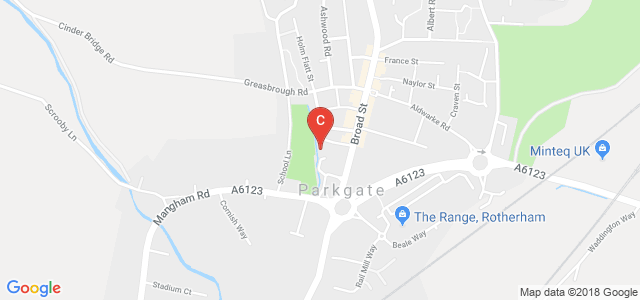 Choose your fitter
Select a fitter you would like to use
Gordon's - Sheffield
412 Manchester Road
SHEFFIELD
South Yorkshire
S36 2DS
8.5 miles from you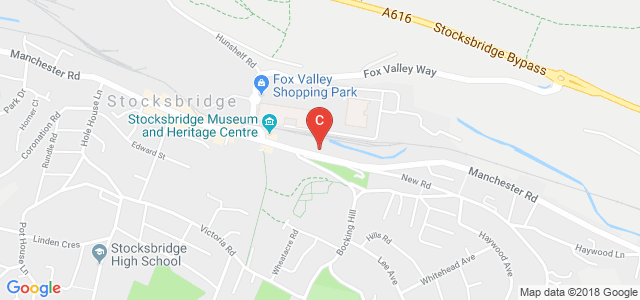 Choose your fitter
Select a fitter you would like to use
Formula One Autocentres
The Corner Garage
CHESTERFIELD
Derbyshire
S40 1XZ
10.3 miles from you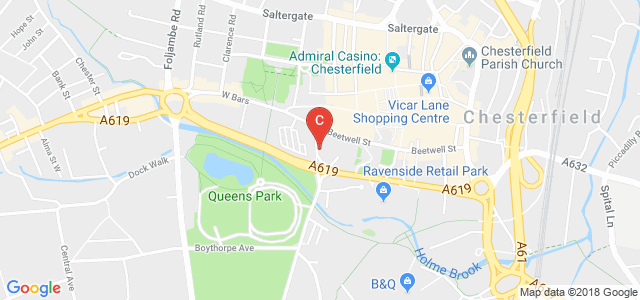 Choose your fitter
Select a fitter you would like to use
Just Tyres
5 Boythorpe Road
CHESTERFIELD
Derbyshire
S40 2NF
10.3 miles from you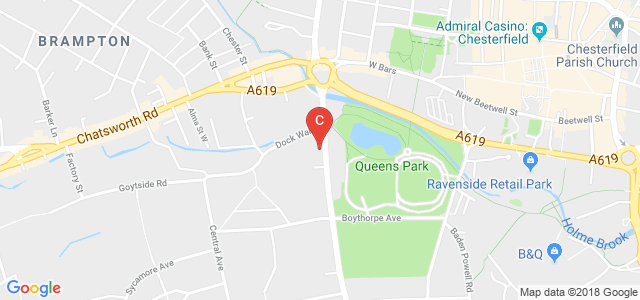 Choose your fitter
Select a fitter you would like to use
Wilco Motosave
Raikes Street
MEXBOROUGH
South Yorkshire
S64 9JB
10.6 miles from you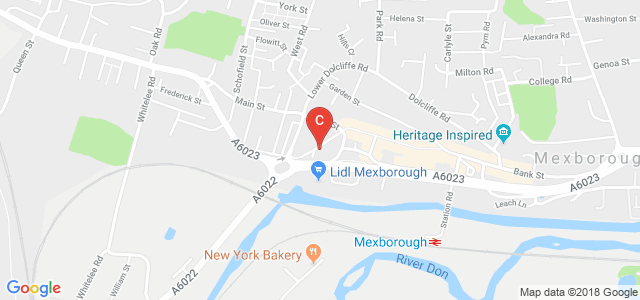 Choose your fitter
Select a fitter you would like to use
Wilco Motosave
Pontefract Road
Barnsley
South Yorkshire
S71 5JH
12.6 miles from you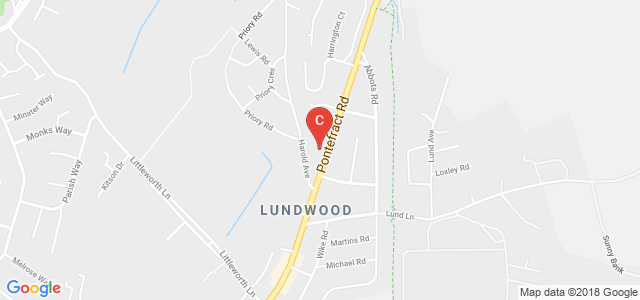 Choose your fitter
Select a fitter you would like to use
Wilco Motosave
161 Wilthorpe Road
BARNSLEY
South Yorkshire
S75 1JQ
12.9 miles from you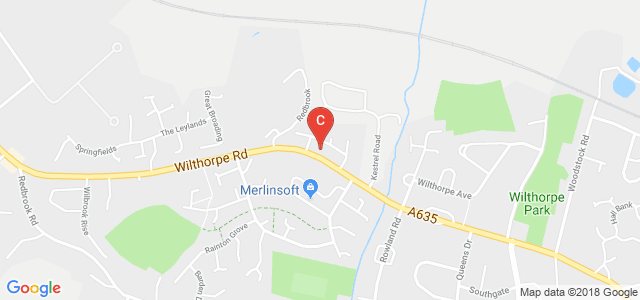 Choose your fitter
Select a fitter you would like to use
DSW Factors
Willow Farm
WORKSOP
Nottinghamshire
S80 4HT
14 miles from you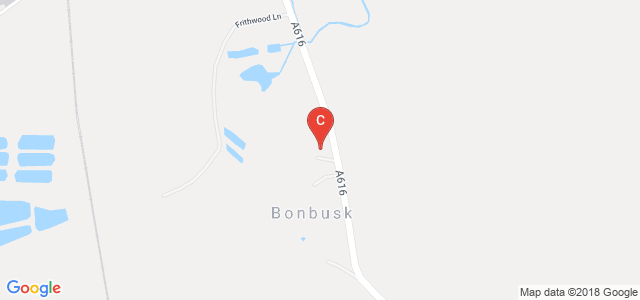 Choose your fitter
Select a fitter you would like to use
Just Tyres Worksop
Unit 1 Vesuvius
Worksop
Nottinghamshire
S80 3GP
14.3 miles from you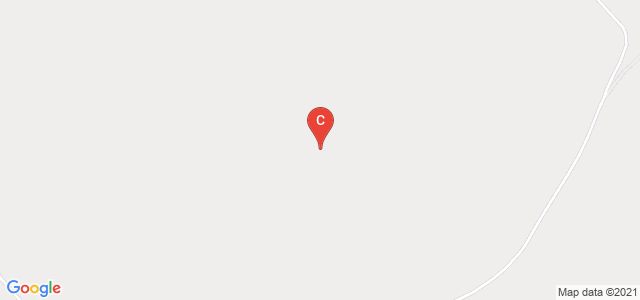 Choose your fitter
Select a fitter you would like to use
Stoneacre - Fiat
Turner Road
WORKSOP
Nottinghamshire
S81 7AE
15 miles from you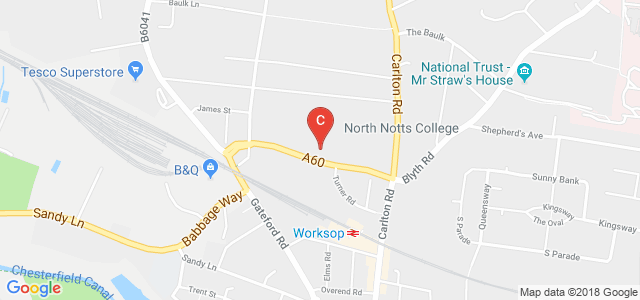 Choose your fitter
Select a fitter you would like to use
Wilco Motosave
41-57 Westgate
WORKSOP
Nottinghamshire
S80 1LW
15.1 miles from you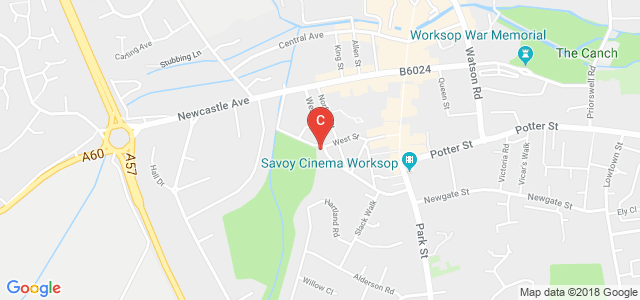 Choose your fitter
Select a fitter you would like to use
Hillam Tyres
Sunnybank
HUDDERSFIELD
West Yorkshire
HD8 8TJ
15.3 miles from you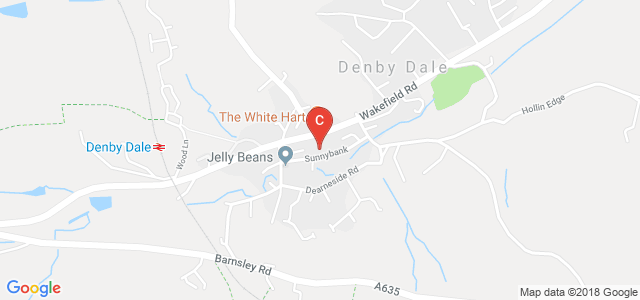 Choose your fitter
Select a fitter you would like to use
Dexel Tyre & Autocentre
Eastgate
WORKSOP
Nottinghamshire
S80 1RF
15.3 miles from you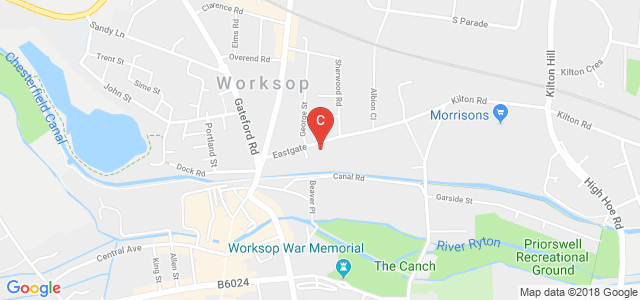 Choose your fitter
Select a fitter you would like to use
Stoneacre - Ford/Mazda
York Road
DONCASTER
South Yorkshire
DN5 8TW
16.6 miles from you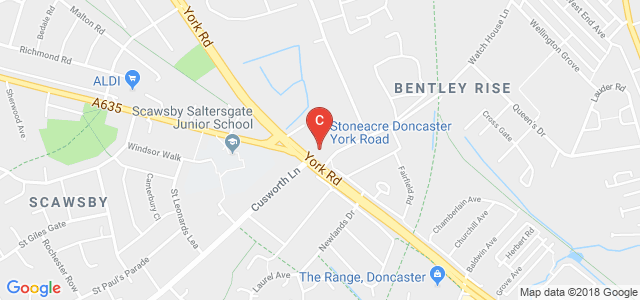 Choose your fitter
Select a fitter you would like to use
Formula One Autocentres
202 Chesterfield Road North
MANSFIELD
Nottinghamshire
NG19 7JG
18.1 miles from you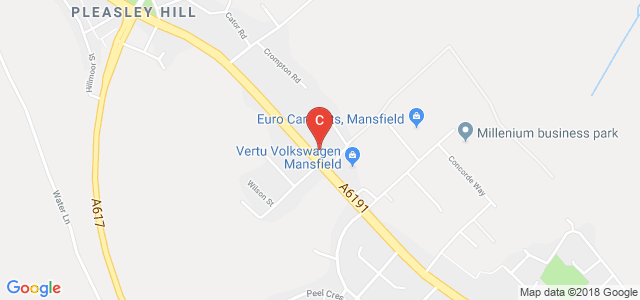 Choose your fitter
Select a fitter you would like to use
Stoneacre - Suzuki
Doncaster Road
PONTEFRACT
West Yorkshire
WF7 7DB
18.8 miles from you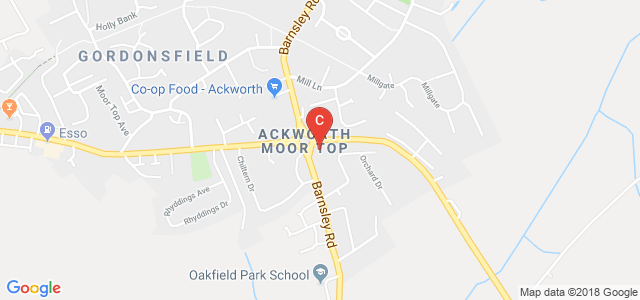 Choose your fitter
Select a fitter you would like to use
Wilco Motosave
306 Thorne Road
DONCASTER
South Yorkshire
DN2 5AL
18.9 miles from you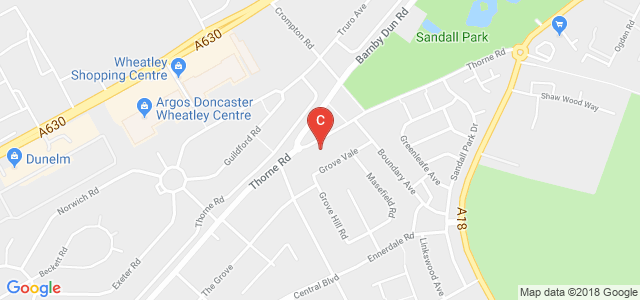 Choose your fitter
Select a fitter you would like to use
Stoneacre - Fiat/Seat
Barnby Dun Road
DONCASTER
South Yorkshire
DN2 4QP
19.4 miles from you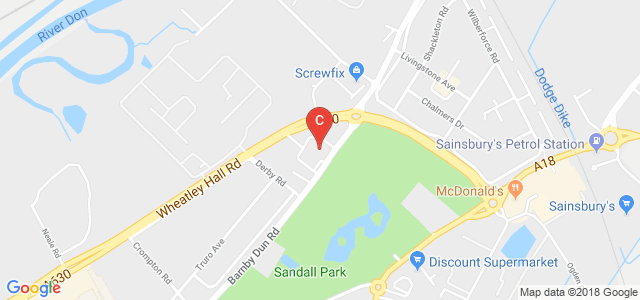 Choose your fitter
Select a fitter you would like to use
Dunsford Tyre - Mansfield
Unit 1 Old Mill Lane Industrial Est
MANSFIELD
Nottinghamshire
NG19 9BG
19.4 miles from you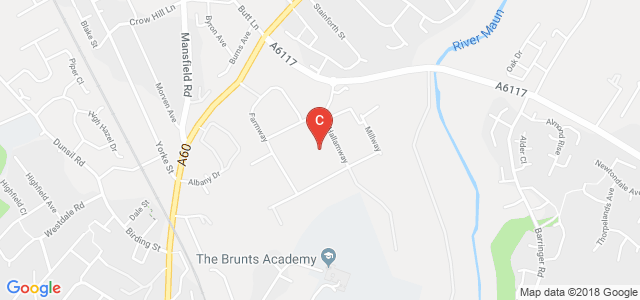 Choose your fitter
Select a fitter you would like to use
White Cat Garage
Doncaster Road
PONTEFRACT
West Yorkshire
WF8 3ED
20 miles from you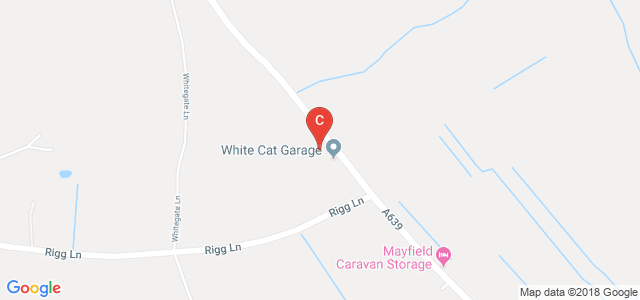 Choose your fitter
Select a fitter you would like to use
Micks Tyres
Elm Tree Street
MANSFIELD
Nottinghamshire
NG18 2HD
20.1 miles from you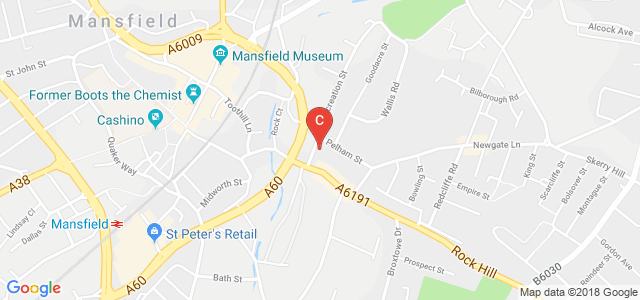 Choose your fitter
Select a fitter you would like to use
Steves Tyres & Exhauts Ltd
79 Dale Road
BUXTON
Derbyshire
SK17 6NE
20.2 miles from you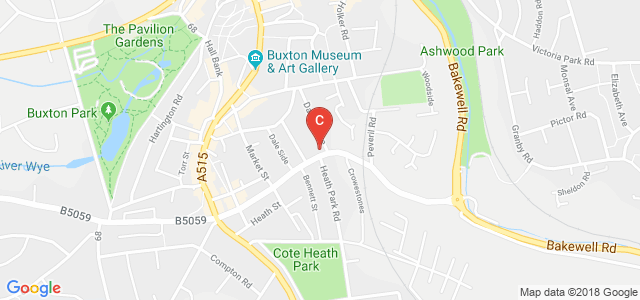 Choose your fitter
Select a fitter you would like to use
R & K Garage Ltd
Unit 1 The Broadway
MANSFIELD
Nottinghamshire
NG18 2RL
20.3 miles from you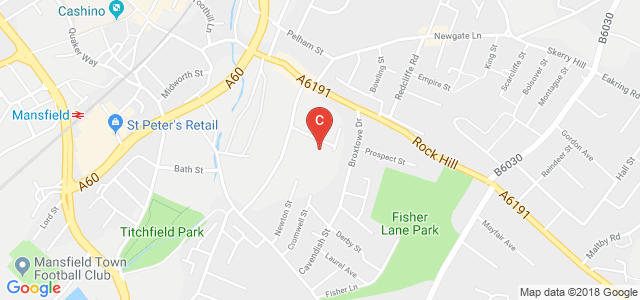 Choose your fitter
Select a fitter you would like to use
Car Tyres Sheffield with Free Local Fitting
Tyre Savings is proud to open its doors to the residents of Sheffield. We are your one-stop solution for all your car tyre related needs. We stock tyres for almost every type of vehicle. Moreover, we also offer cheap tyres Sheffield that offer value for money when it comes to safety and durability.
What are you waiting for? Head to our garage and let our qualified technicians help you out!
We ensure convenience to all our clients, allowing you to order your preferred tyres online. Thus, if you cannot take time out from your busy schedule, our technicians will not only deliver the tyres to your home but also complete tyre-fitting. In this manner, we can save you a trip to our service station.
Why you need to pick Tyre Savings
We have made a name for ourselves in these parts thanks to our service standard and the quality of products that we stock. If you need more reasons to choose us as your preferred tyre retailer, here are some of the benefits you can look forward to –
Variety of brands
Some people tend to be partial to certain manufacturers. To cater to their requirements, we ensure sufficient options in this regard. Bridgestone, Michelin and Yokohama are some of the renowned brands that we stock. Additionally, you can also pick from the staples, such as Pirelli, Dunlop and Continental.
Assistance in selecting the correct set of tyres Sheffield
If you do not know the exact size of your car's tyres, our professionals can help you. We can tell you what you need based on the make and model of your car. The 205 50 R17 tyres, for instance, are the perfect fit on cars such as the Ford Mondeo, Vauxhall Vetra and the Subaru Impreza, whereas 225 40 R18 tyres are more suitable for BMW 1, 2, and 3 series, Alfa Romeo 147, 156, 164, Guilietta, and similar vehicles.
Competitive pricing
You will not find car tyres Sheffield at better rates than what we have to offer. This affordable pricing ensures that you can avail even premium quality tyres for your car without burning a hole in your pocket.
So, what are you waiting for? Bring your vehicle to Tyre Savings today and purchase a brand new set of car tyres Sheffield for your vehicle.